The Singapore Air Trade Show is one of the largest aerospace and defense trade shows in the world.
Nearly 13,000 people attended the show from more than 64 countries. Idaho companies that attended were able to meet with industry, government and military delegations from around the world.
Four Idaho companies participated in the show: Aerocet, ASU, Black Sage and AeroLEDs.
AeroLEDs, a company that produces lights for the aviation industry, said attending the show for a second year was a "no-brainer" after receiving a STEP Grant. With no resellers, distributors, or sales in Singapore, the show has provided them the opportunity to expand into a new market.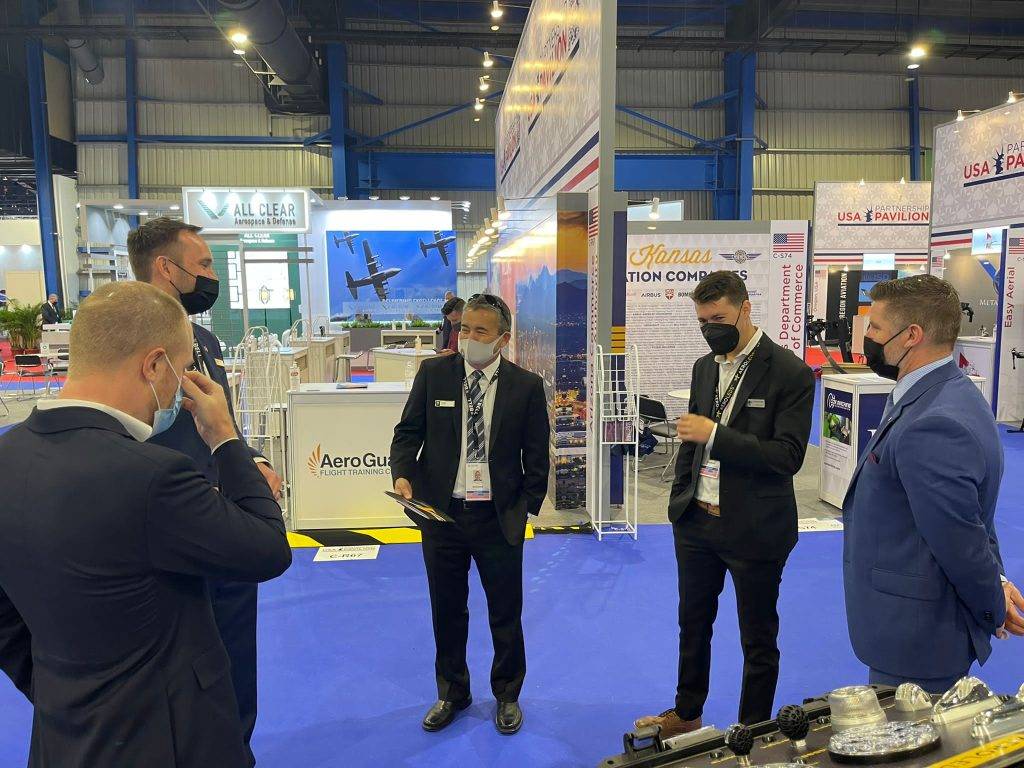 The State of Idaho Expansion Program (STEP) is funded in part through a grant from the U.S. Small Business Administration (SBA) and is administered by Idaho Commerce.
Since 2011, Idaho has received STEP awards, making funds available to qualifying Idaho companies for international marketing campaigns to export their products.
Ryan Edmark, director of sales at AeroLEDs, said they have continued to attend the show, as every year they have picked up more and more interest. The company was not just able to make sales, but also important connections and started bidding on projects not just in Singapore, but across the globe.
"There is a lot more opportunity out there for us that we have not even explored yet," Edmark said. "A lot of the people that attend that show are very eager to do business. We may have never ever gone to an international trade show without the State of Idaho. They have helped us open markets, gain new revenue streams and we are extremely grateful."
Each of the participating Idaho companies reported nearly $100,000 in export sales following the show.
Learn more about our STEP Program here.