If Sapidyne is too difficult to say, try addressing the Boise-based company by the definition of its name instead: an intelligently pleasing force.
Sapidyne Instruments is home to technology with the potential to save pharmaceutical and biotechnology companies billions of dollars. Their primary product, KinExA, is a tool used to measure the binding characteristics of cells, antibodies, proteins, small molecules, DNA, lipids, viruses and more. The research KinExA accomplishes is integral in the development of proper dosing for drugs and medications.
"When a drug is going into clinical trials, pharmaceutical companies have to know how quickly it binds, how much is needed to be effective and how long the drug will remain attached to its target," said Elizabeth Hopkins, president of Sapidyne. "That's where KinExA comes in."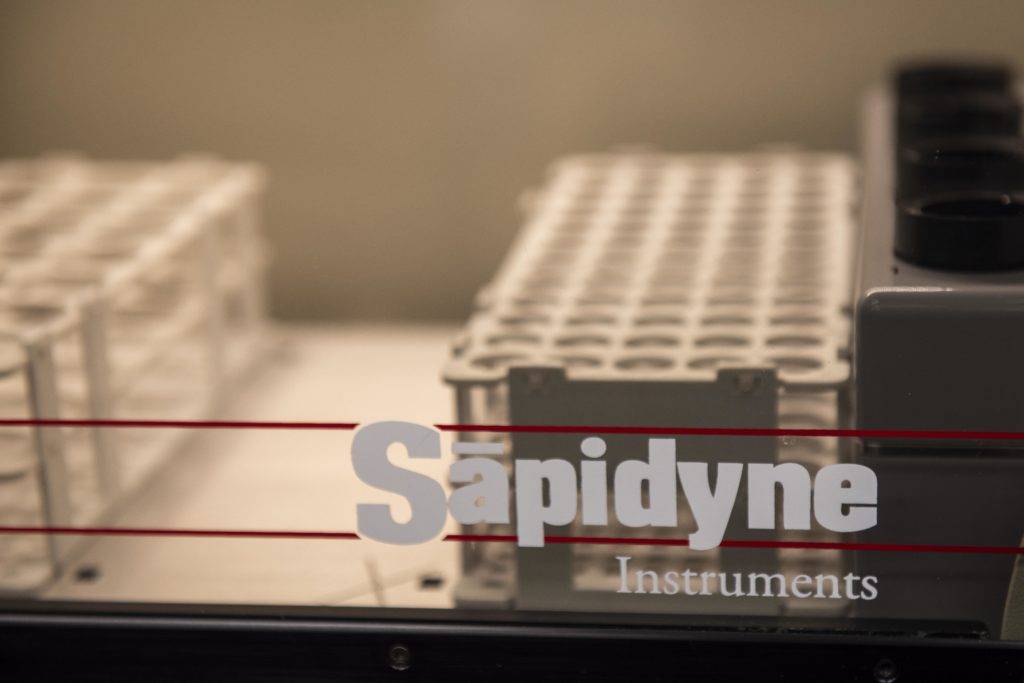 As Sapidyne's Sales and Marketing Director, Brandon Hopkins, describes it, their products fit into the research and development phase of new therapeutic drugs and helps to accurately determine dosing before entering human trials.
"The science we use is important in the research of new drug discoveries and we're on the forefront of that," said Brandon. "When you can accurately determine that a binding pair will work, you have a better chance of success in future phases of discovery which can ultimately save a company billions of dollars. That's the importance of an instrument like KinExA."
The work of Sapidyne Instruments caters to a niche market. They're a smaller division within larger drug companies like Pfizer. Niche or not, Sapidyne's products can be found in laboratories across the globe including Boston, San Francisco, Munich, London, China and Japan. KinExA is used in eight of the top 10 pharmaceutical companies in the world.
"It surprises people that we're over 90% manufactured in Idaho," said Elizabeth. "We use local products and local machine shops. A hot rod shop in Nampa paints our machines."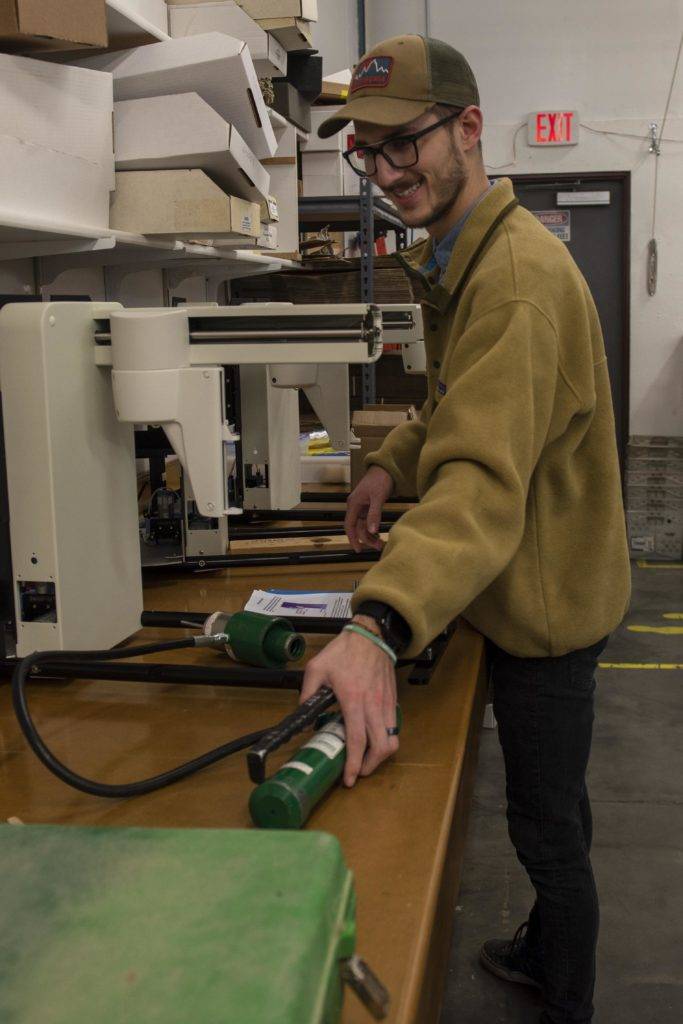 Not only are people surprised that Sapidyne is home grown, they're also shocked to hear that a company of this size has withstood the test of time.
"Most companies our size get bought out by larger ones, but we've stuck around for 25 years focusing on science and customer service," said Brandon.
The success and longevity of Sapidyne Instruments led to the birth of their subsidiary, Syringa Lab Supplies, in 2011. Syringa does significant sales of laboratory supplies and consumables, including glassware and centrifuge tubes.
If Sapidyne's work leaves your head spinning with equations, here's what's important to know: a large number of prescription drugs used over the last 25 years have passed through KinExA instrumentation developed by Sapidyne. The effectiveness of those drugs has improved the well-being of individuals around the world and that effectiveness was, in part, due to the work of a small team of scientists wearing many different hats, right here in Idaho.
Visit Sapidyne Instruments and Syringa Lab Supplies at 700 West Diamond Street, Boise, Idaho 83705 or at www.sapidyne.com.