Earlier this month, Idaho Commerce participated in the Avalon trade show in Geelong, Australia. The show took place February 28 – March 5, 2023 and is Australia's largest international aviation and aerospace event.
This year's event attracted over 48,000 attendees from over 30 countries and nearly 800 companies participated along with 234 official delegations, making it the largest Avalon event to date.
Idaho Commerce funded an Idaho pavilion via the federal STEP grant and assisted five Idaho companies who exhibited at the trade show. Companies included Aviation Specialties Unlimited (ASU) Inc., AeroLEDs LLC, Inergy Holdings LLC, Hamilton Manufacturing Inc. and Jackson Jet Center.
The group achieved immediate export sales of $20,000 and many more sales are expected to be fulfilled over the next year as an outcome of exhibiting at Avalon.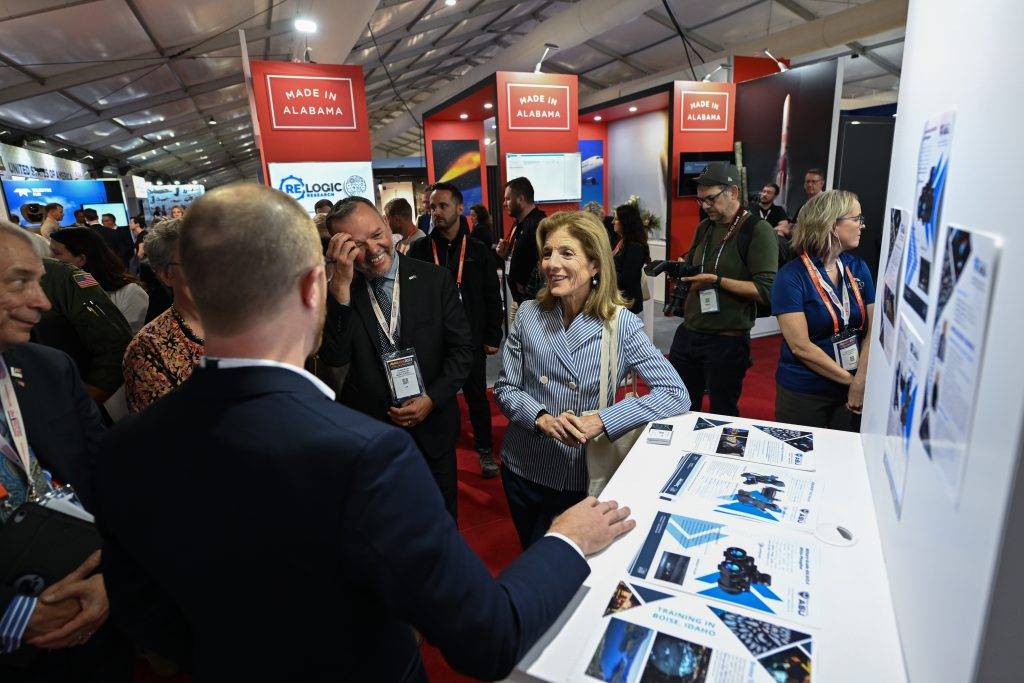 "Our participation in the Avalon Airshow was a resounding success, and we couldn't be more optimistic about the potential of the Australian market," Director of Business Development and Sales for ASU, Chris Etcheverry said. "Meeting with Ambassador Caroline Kennedy and other prominent individuals only reinforced our belief that this region represents a major growth opportunity for our Night Vision Goggles. We're thrilled with the connections we made and the deals we closed, and we look forward to continuing to build on our success in this exciting market."
Idaho Commerce offers a multitude of opportunities for Idaho companies to participate in trade shows around the world. The department also provides grant opportunities such as the STEP grant to small eligible companies to fund export promotions. Aviation and aerospace companies can mark their calendars for the Taipei Aerospace Defense Technology Exhibition (TADTE) in September 2023 and the Singapore Air Show in February 2024 for which Idaho Commerce will also organize an Idaho pavilion.
Please contact Tina Salisbury with any questions relating the STEP grant and the Singapore Air Show.