Idaho Commerce is happy to announce the hiring of the state's new Broadband Program Manager, Ramón S. Hobdey-Sánchez, who started last month.
"We are excited to welcome Ramón to the Idaho Commerce team," Idaho Department of Commerce Director Tom Kealey said. "Ramón brings a range of experience and expertise that make him an excellent fit to lead our Idaho Office of Broadband. We look forward to seeing him continue the Office's mission to ensure all Idahoans have access to fast, reliable broadband."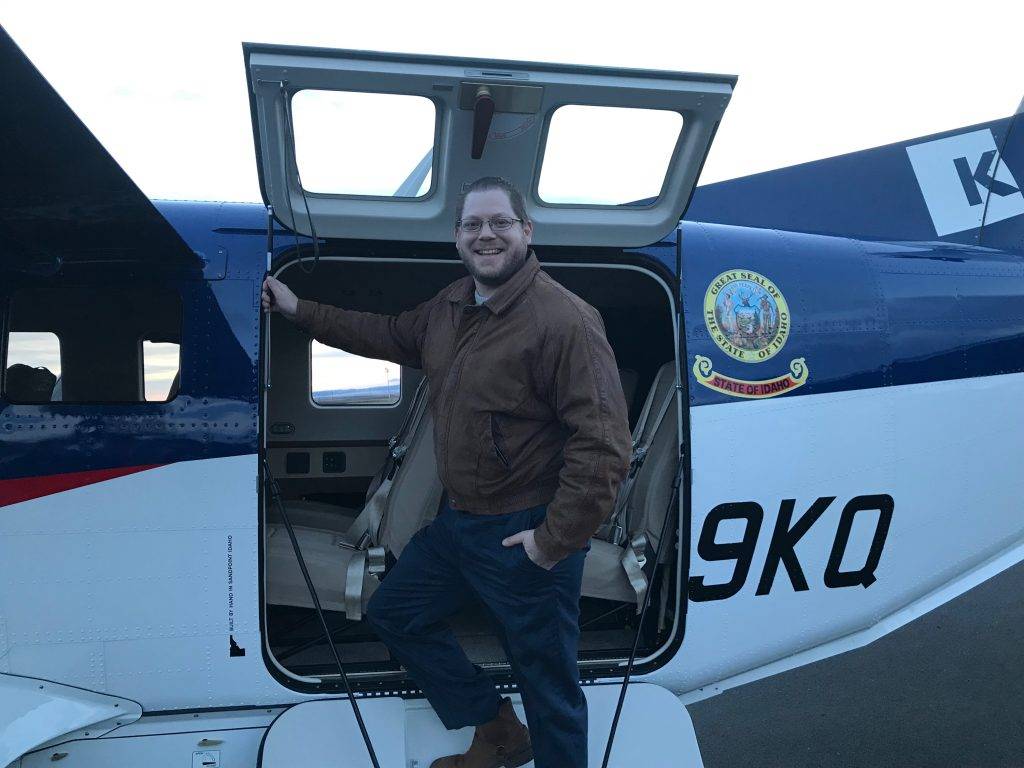 For over seven years, Ramón worked at the Idaho Transportation Department (ITD) as a project manager in the Office of Governmental Affairs. His work at ITD has included consistent interactions with the public, local officials, Idaho Legislators and the Governor's Office. He has served as an ITD political and policy advisor for department strategy, planning and has extensive experience with legislative presentations and managing an array of policy projects.
Over the past 2 years, Ramón managed the State's broadband rulemaking, which provided him with first-hand involvement and knowledge of broadband policy, infrastructure and connectivity in Idaho.
Ramón brings with him a deep understanding of recent Idaho broadband legislation, its stakeholders and the Idaho Broadband Advisory Board. This background provides him a solid foundation to continue the development and deployment of broadband across the state through the Idaho Broadband Advisory Board's direction and guidance.
Prior to ITD, Ramón worked briefly for the Idaho Office of the Attorney General and the Idaho Legislative Services Office (LSO).
Ramón graduated from Boise State University with a B.A., cum laude, in Political Science with an emphasis in Political Philosophy. He also earned his J.D. from the University of Idaho. He is a third-generation Idahoan and is a welcomed addition to the Idaho Commerce team.
When Ramón isn't studying politics or broadband strategies, he can be found exploring the backwoods of Idaho with family and friends. He also has a love for all things rodeo, sports and building his ranchette from the ground up in NW Boise.
"I'm very excited to join the department and specifically, the state's Office of Broadband," Hobdey-Sánchez said. "Having the opportunity to work on improving broadband infrastructure and connectivity across the state is an honor and I look forward to the impact we will have on communities everywhere. The broadband opportunities ahead can truly be characterized as generational and historic."
Learn more about the Idaho Office of Broadband here and reach out to Ramón here.