With century-old roots in the Irish dairy co-operative movement, Glanbia focuses on delivering better nutrition for every step of life's journey. Now, the company that started from small beginnings in Irish agriculture is now a global nutrition company, providing ingredients to top brands in both the food service and retail space, in addition to the largest sports nutrition brand family globally including recent acquisitions of SlimFast and Watson.
What does a global leader in dairy and nutritionals have to do with Idaho? To start, they've been here for over 25 years.
"Idaho is the heartbeat of Glanbia Nutritionals operations," said Glanbia's Chief Commercial Officer, Cheese, Wilf Costello. "It's an agriculturally rich state with a quality milk pool, dedicated farmers and a uniquely beautiful community. It's a great opportunity for an organization like ours."
With roughly 1,000 employees, Glanbia's Idaho team makes up more than 14% of the company's total global workforce. Glanbia operates in 34 countries around the world and ships product to 132 different countries, but Idaho continues to be the key to their production.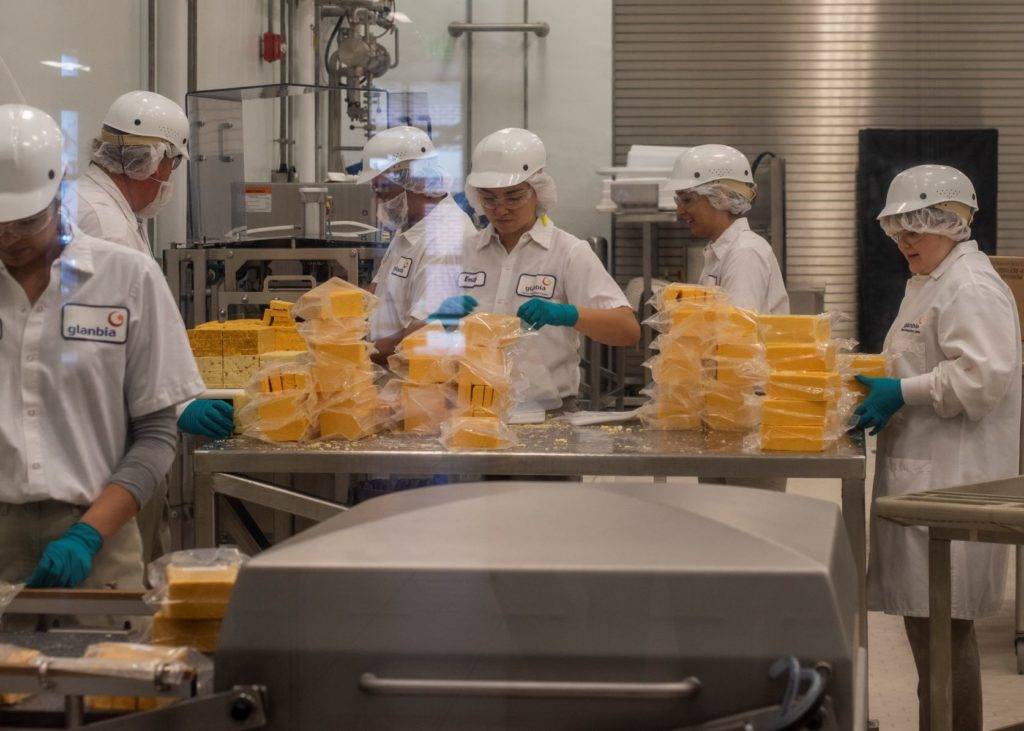 "The climate here has proven to be great for the dairy industry," Wilf said. "We're consistently the third or fourth performing state for dairy."
Wilf explains that as the dairy industry continues to grow in the region, Glanbia Nutritionals processes roughly a third of Idaho's milk production, making them the largest milk processor in Idaho. In fact, they process enough milk each day to fill five Olympic-sized swimming pools.
"We have a specialty whey facility in Richfield and cheese facilities in Twin Falls and Blackfoot," said Wilf. "We process natural cheese and whey in Gooding and recently invested $85 million in that facility to upgrade it. It was a major milestone for us in Idaho."
Whey protein continues to be in strong demand as consumer diet choices evolve, but cheese will always be a cut above the rest. Behind the production facilities, Glanbia Nutritionals operates two innovation centers in Twin Falls; one for cheese and one for ingredient solutions that drive new product development.
"The average person consumes between 35-37 pounds of cheese annually in the United States," Wilf said. "But that number is still significantly below the consumption found in European countries."
Wilf estimates that based on Glanbia's Idaho cheese production and the state's population, every Idaho resident would have to consume about 300 pounds of cheese per year if all production was kept in state. Luckily for Idaho's average waistline, nearly 90% of Glanbia's products move outside the state throughout the country, with the remainder going mostly to export markets.
However, there's one market that remains close to home.
"We have a Cheese Marketplace in Twin Falls that we use as a community touchpoint," Wilf said. "We use it for demonstrations and people can buy Glanbia cheese there directly. The pepper cheeses are my go-to favorites. They've won several awards and I don't think anyone does as nice a job as we do on pepper cheeses."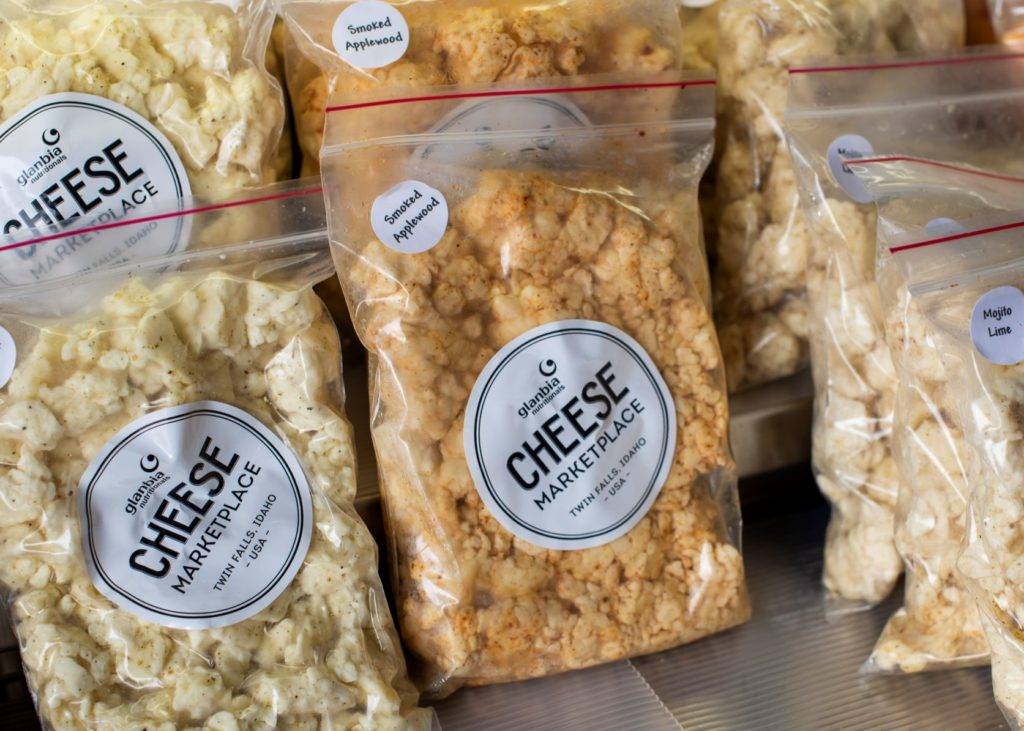 Glanbia is no stranger to awards for pepper cheese and more. The company participates in the annual U.S. and World Cheese Championships where they've taken home more than 150 awards in their lifetime, winning 18 this year alone.
No matter how ubiquitous Glanbia products become, Wilf emphasizes that they'll continue to be in Idaho for many years.
"In Idaho, a handshake is still a handshake, and that means a lot to us," he said.
Learn more about Glanbia at https://www.glanbia.com, and try a cube, a curd or a brick of their cheese at the Glanbia Cheese Marketplace, 131 Main Ave East, Twin Falls, Idaho 83301.