Breakfast burritos, sandwiches, salads and soups. Oh, the delicious soups.
"I make all my soups from scratch," said Tony Bridges, owner of the Bridge Cafe in Boise, Idaho. "Everyone should try my mulligatawny."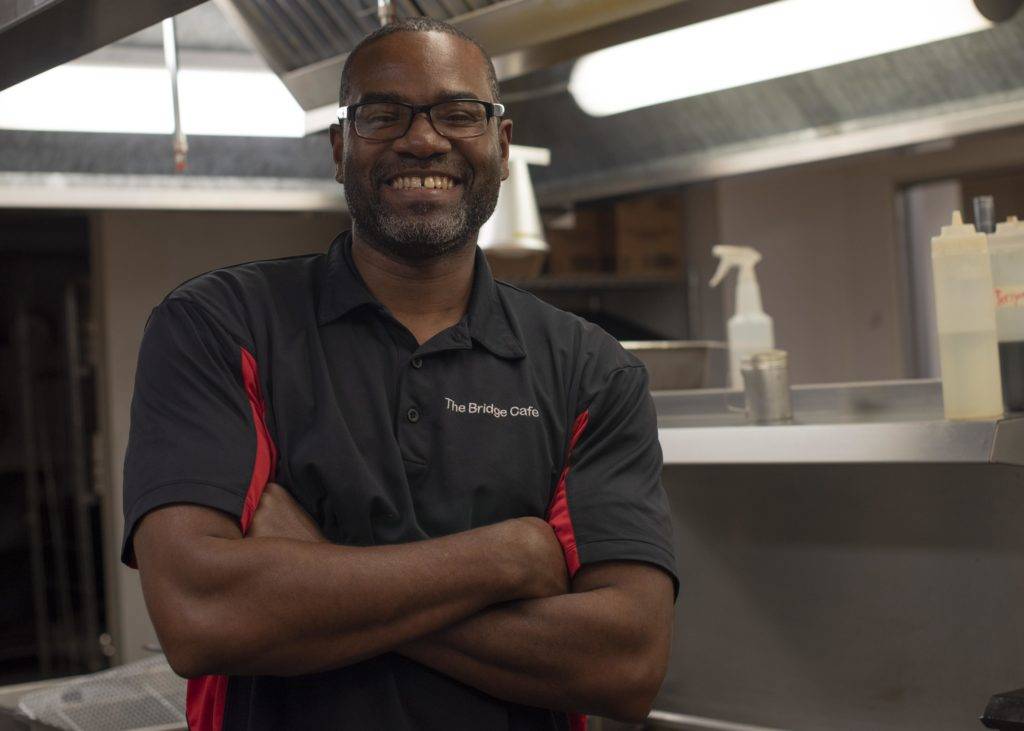 After 12 years and two previous locations, Tony and his family-run business recently landed in the tunnels of the Len B. Jordan building where he serves homemade meals to patrons from the surrounding Capitol block.
"The location and our prices make it easy for our customers," said Tony. "I try to make this their home kitchen."
Slicing, dicing and stirring his way through the kitchen at Bridge Cafe, it's evident that Tony has a rich history of culinary experience and training. What's not as evident are the hurdles Tony has overcome to run a successful restaurant.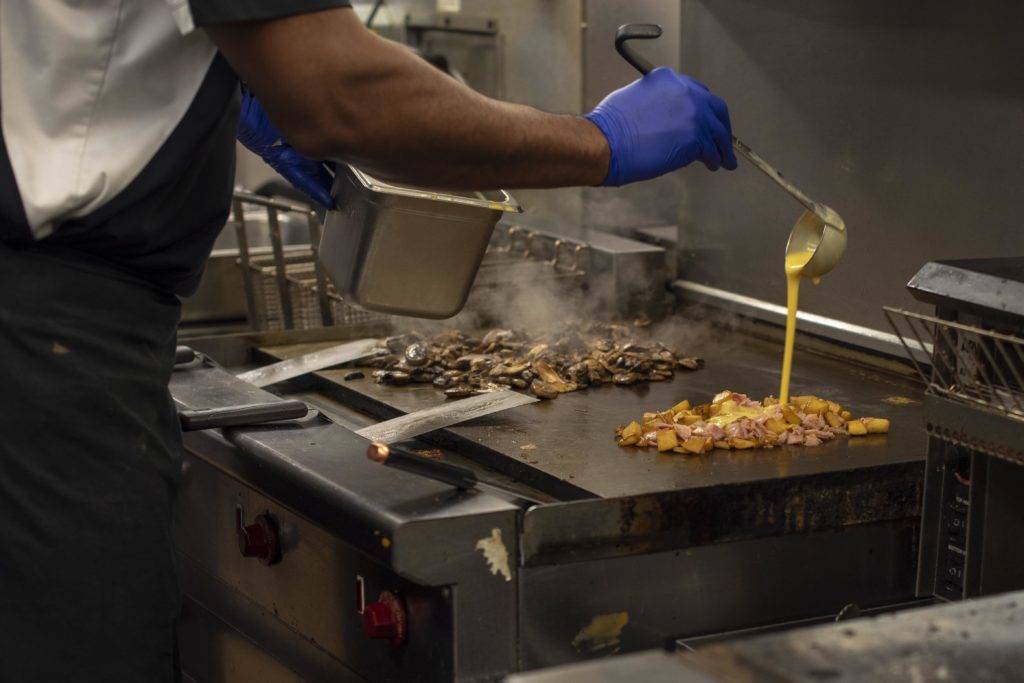 "It's called Stargardt," Tony explains. "There's a small pinhole in my retina. I have to look slightly to the side to focus on things and see them clearly."
In Idaho, visually impaired entrepreneurs have access to helpful resources through the Business Enterprise Program offered by the Idaho Commission for the Blind and Visually Impaired. According to Program Supervisor Corey Bresina, the purpose of the program is three-fold: to provide opportunities for visually impaired individuals who have an interest and aptitude for operating a facility, to demonstrate alternative techniques for coping with visual impairment, and to educate the public regarding the ability of those individuals to independently operate a business.
"I don't know if I would get this opportunity in other states," Tony said. "I appreciate the opportunity I have in Idaho."
Tony emphasizes that he and his family work really, really (really!) hard for their customers, but don't just take his word for it, head to Bridge Cafe to taste the difference for yourself.
The Bridge Cafe is located at 650 W. State Street, Boise, Idaho. It is open from 7:30 a.m. to 2 p.m., Monday – Friday.