Lynn and Brian Hoffmann have been in the business of unlocking imaginations since 2014.
"All of our customers are optimistic" said Lynn. "They're coming in with something they've developed, and we make it possible for them to hold in their hands what they had in their mind."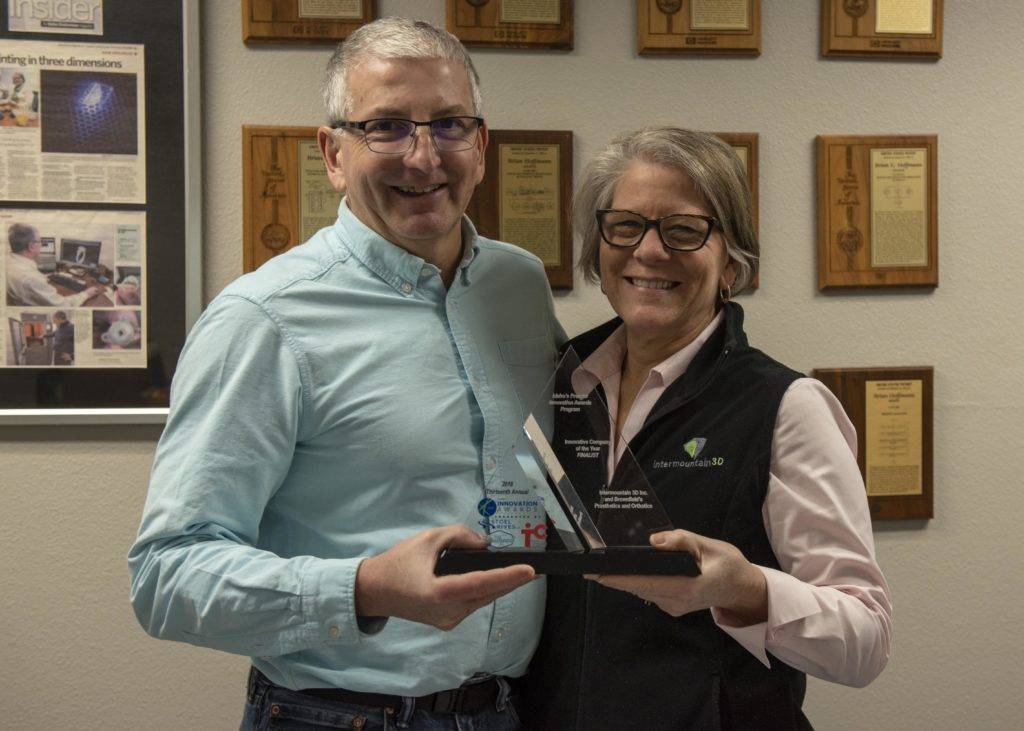 As the owners of Intermountain 3D, Inc. in Boise, Idaho, the Hoffmanns specialize in 3D design, prototyping and short-run production printing. Their service is vital to product development engineers and entrepreneurs who need to create a perfect prototype before putting tens of thousands of dollars toward molds required for high-volume manufacturing.
"We'll sometimes print 50 or 60 different iterations of parts and make adjustments for the company until it's exactly what they need," said Lynn.
The Hoffmanns recently expanded their business with production capabilities designed to address the 50-500 part need for customers doing short-run production, or mass-customization of production parts.
"One of our customers builds 80-100 shoe inserts at a time, but no two pieces are alike," said Brian. "3D production printing is ideally suited for volume printing of individually unique parts."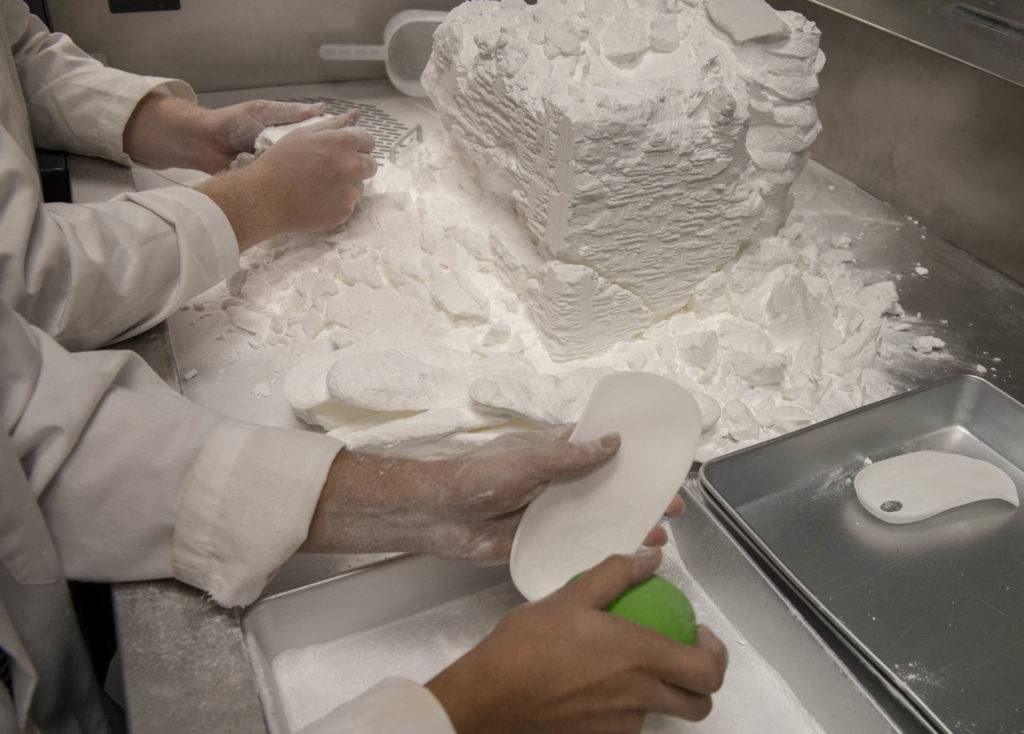 As Hewlett Packard retirees, Lynn and Brian are no strangers to the technology behind printing. After keeping their eye on the 3D printing market, the two decided to start their own business.
"There really wasn't anyone else in the area doing manufacturing-grade 3D printing," said Lynn. "Until very recently, no one was doing it in the state at all."
Once their doors opened, it was time to get to work. Their first print project was an electrode adaptor for a neural researcher in Montana.
"It was a highly precise job, as you can imagine, and he's still one of our best customers," Lynn recalls.
Since then, Intermountain 3D, Inc. has been a go-to resource for reverse engineering of existing parts and creating prototypes and finished parts for everything from plumbing supplies to medical devices, assembly line equipment to fishing reels, and aerospace parts to elk bugles.
Lynn and Brian feel fortunate to work with creative product developers throughout the west, putting their advanced manufacturing techniques and expert advice to good use as they help get products to market faster and more effectively.
Intermountain 3D, Inc. is located at 9225 Chinden Blvd, Suite F, Boise, Idaho 83714 or online at www.intermountain3d.com.