Gooding County EMS was awarded $500,000 from the Community Development Block Grant (CDBG) Program to build an over 5,000 square-foot, 4-bay EMS building with offices, sleeping quarters, a kitchen, a meeting room and more.
The Idaho Community Development Block Grant program (CDBG) assists Idaho cities and counties with the development of needed public infrastructure.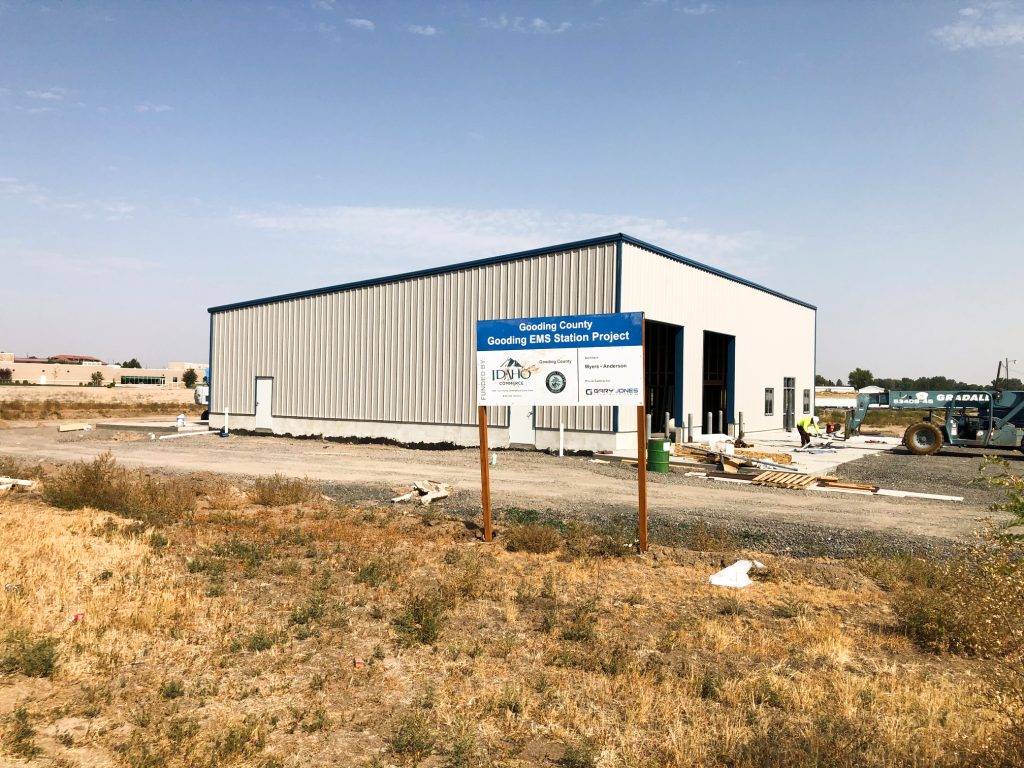 The program is administered by Idaho Commerce with funds received annually from the U.S. Department of Housing and Urban Development. Idaho CDBG funds are used to construct projects benefiting low- and moderate-income persons, help prevent or eliminate slum and blight conditions, or mitigate health and safety threats in local areas.
According to Barbara Porter, Gooding County EMS Director, the new facility, finalized in February of this year, was desperately needed to provide sufficient space to allow for training and certification for the Gooding County EMS team. It also provides better response times to outlying communities.
"Receiving this grant is a blessing to all of us, it gives EMS a stable, more proficient location with better access to all communities," Porter said. "Gooding EMS would like to thank all of those involved in this process and for granting us this wonderful gift."
Learn more about the Community Development Block Grant here.