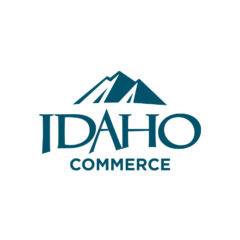 NEWS RELEASE: For Immediate Release
Contact: Matt Borud
Idaho Commerce
208.334.2470
matt.borud@commerce.idaho.gov
Paul Kimmell Appointed to Idaho Economic Advisory Council
BOISE, Idaho (September 15, 2020) – Governor Brad Little appointed Mr. Paul J. Kimmell to serve on the Idaho Economic Advisory Council representing Region 2. Paul resides near Viola, Idaho and is the Palouse Region Business and Public Affairs Manager with Avista Corporation.
"I am honored to serve in this important role helping Idaho continue to prosper economically," said Mr. Kimmell.
Mr. Kimmell previously held positions with Boise Cascade Corporation, Wyoming State Land Office, the Moscow Chamber of Commerce and was a three-term Latah County Commissioner. Mr. Kimmell was elected president of the Idaho Association of Commissioners and Clerks in 2004, chaired the Idaho Cities and Counties Taskforce and recognized as Idaho's Outstanding County Official in 2006.
"Paul's diverse background working with businesses, communities, and local governments throughout North Central Idaho will bring important perspective and expertise to Idaho's Economic Advisory Council," said Tom Kealey, Idaho Commerce Director. "We look forward to Paul's contributions to the council and Idaho Commerce as we work to help Idaho's economy rebound and thrive."
The purpose of the Economic Advisory Council is to advise the Governor and Idaho Commerce on goals and objectives that further economic development within the state. The council also makes recommendations to the Governor on applications for Community Development and Rural Community Block Grant funding, and reviews Tax Reimbursement Incentive applications. Additionally, Council members advise their regions on economic development opportunities and represent their interests to state government.
The Council consists of eight members, appointed by the Governor, with one member appointed from each of the state's seven economic development regions and one member appointed at-large. Members serve three-year terms and can be reappointed. To learn more about the Idaho Economic Advisory Council, visit https://commerce.idaho.gov/communities/economic-advisory-council/.
###