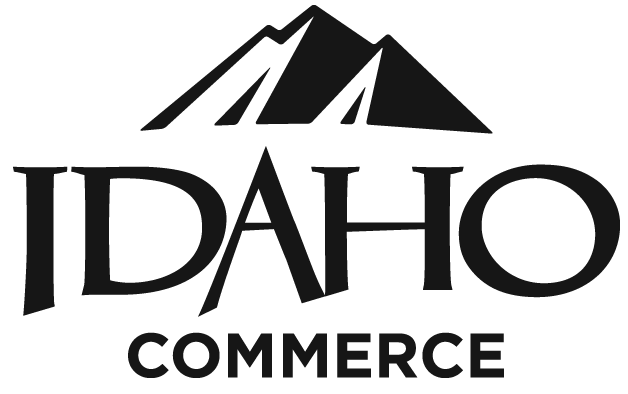 MEDIA ALERT
Contact: Cody Allred
Idaho Commerce
208.334.2470
cody.allred@commerce.idaho.gov
Next Rural Success Summit to be Held in Weiser
BOISE, Idaho (March 21, 2023) – The next annual Idaho Rural Success Summit will be held in Weiser, Idaho at the Vendome Event Center on Tuesday, April 18 and Wednesday, April 19.
This unique, day-and-a-half-long event centers around sharing resources that assist rural communities and businesses by spotlighting successful examples of rural community development, through lightning-round presentations, engaging panel discussions, keynote speakers and fostering networking opportunities.
With more than 88% of the state classified as rural, this event strives to share resources with rural communities and business owners to help them be successful. The event will provide new insights into continuing rural challenges like workforce and housing and focus on topics such as placemaking, planning for smart growth, business financing, energy and more.
Idaho Governor Brad Little and Lieutenant Governor Scott Bedke will both provide remarks during the event.
In-person and virtual attendance options are available and those interested in attending can register here. Early-bird pricing ends on March 31.
"I couldn't be more thrilled about the upcoming second Idaho Rural Success Summit," USDA Idaho Rural Development State Director, Rudy Soto said. "As the fastest growing state in the country, it's crucial that we bring together influential leaders from all sectors to address the challenges faced by our rural communities. The summit is an opportunity to highlight innovative solutions and build partnerships that will benefit all Idahoans. I look forward to the growing impact these gatherings will have on our state for current and future generations."
At last year's event more than 200 community leaders and business owners from around the state attended in Twin Falls.
"Rural communities are the backbone of our state – places where people know each other, listen to each other and work together to benefit their neighbors. I am proud of all we are doing at the state level to strengthen rural Idaho, and [the] Rural Success Summit brought together diverse partners to collaborate on ways rural Idaho can continue to thrive," Governor Brad Little said of last year's event.
This event is hosted by the Idaho Hispanic Foundation in partnership with the USDA Rural Development Idaho, Idaho Rural Partnership and the Idaho Department of Commerce.
For more information visit https://idahoruralsummit.org/ contact info@commerce.idaho.gov.
Provided images are from last year's Rural Success Summit held in Twin Falls.
###