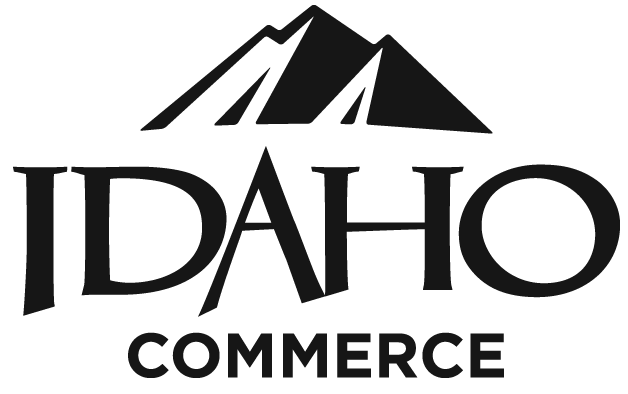 MEDIA ALERT
Contact: Cody Allred
Idaho Commerce
208.334.2470
cody.allred@commerce.idaho.gov
New Members Appointed to the Idaho Economic Advisory Council
BOISE, Idaho (September 20, 2022) — Governor Brad Little has appointed Eve Knudtsen, Brian Wonderlich and John Radford to the Idaho Economic Advisory Council (EAC). Eve Knudtsen will serve as the at-large council member, Brian Wonderlich will represent Region 3 and John Radford will represent Region 6.
"Our Idaho Commerce team is excited to welcome, Eve, Brian and John to the Idaho Economic Advisory Council," Idaho Department of Commerce Director Tom Kealey said. "Each of these new members has a diverse range of business experience and economic expertise that will be valuable to EAC, and we look forward to their contributions for Idaho's future."
Eve Knudtsen serves as president of Knudtsen Chevrolet and has remained active in serving the Coeur d' Alene community, working with Jobs Plus, Kootenai Health, North Idaho College and more. Knudtsen graduated from Northwood University in Michigan, receiving her bachelor's degree, and later attended Gonzaga University where she earned a master's in organizational leadership.
Brian Wonderlich is the general counsel for the Blue Cross of Idaho. Previously, Wonderlich served as general counsel to Governor Brad Little and has nearly 20 years of legal experience. Wonderlich worked for nearly a decade as an attorney and partner at Holland & Hart, as a deputy attorney general for the state of Idaho and a law clerk for the Hon. Stephen S. Trott of the US Court of Appeals Ninth Circuit. Wonderlich earned a Bachelor of Science and J.D. from the University of Idaho. Wonderlich has served on the board of directors of the Boys and Girls Club of Ada County for over a decade and is currently a member of the Idaho State Bar Character and Fitness Committee and Governor Little's Leadership in Nuclear Energy (LINE) Commission.
John Radford is a City Council Member for Idaho Falls and was born and raised in Idaho Falls. Radford graduated from Idaho State University, earning a Bachelor of Science in political science. Radford then earned an MBA from Washington State University. Radford had a long successful career of 20 years as a general manager for Fortune 500 Company, Barnes and Noble, and now works for top-tier research software development firm, Accendero Software. Radford serves on the Policy Makers Council for American Public Power Administration, the Board of directors for Idaho Falls Power and Fiber and is an adjunct professor of Political Science at BYU Idaho.
The Idaho Economic Advisory Council advises the Governor and Idaho Commerce on goals and objectives to further economic development in the state. The council makes recommendations on applications for the Tax Reimbursement Incentive (TRI), the Community Development Block Grant (CDBG) and Rural Community Investment Fund (RCIF) funding. They advise their regions on economic development opportunities and represent their region's interests to state government.
The council consists of eight members, appointed by the Governor, with one member appointed from each of the state's seven economic development regions and one member appointed at-large. Members serve three-year terms and can be reappointed.
Learn more about the Idaho Economic Advisory Council here.
###
About Idaho Commerce
As the lead economic development agency for the State of Idaho, the mission of Idaho Commerce is to foster a business-friendly environment to aid in quality job creation, support existing companies, strengthen communities, promote innovation and market Idaho domestically and internationally. Learn more at commerce.idaho.gov.