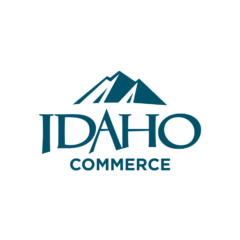 MEDIA ALERT
Contact: Cody Allred
Idaho Commerce
208.334.2470
cody.allred@commerce.idaho.gov
Idaho Department of Commerce Announces IGEM Grant Recipients
BOISE, Idaho (February 24, 2021) – Idaho Commerce is pleased to announce the latest recipients of two Idaho Global Entrepreneurial Mission (IGEM) grants. IGEM funds are awarded to Idaho public research universities to partner with industry leaders on research projects geared toward commercialization.
On Tuesday, February 23, the IGEM Council awarded Boise State University with a grant in the amount of $291,770 to assist industry partner, Food Physics Group, with research and development of pulsed electric field (PEF) processing on potatoes to reduce acrylamide and sugars.
"This project leverages PEF into other food processing for improved quality and higher yields for Idaho agribusiness," Idaho Commerce Director Tom Kealey said.
The council also approved funding in the amount of $196,324 to Boise State University for the development of MultiJet inks for printed and flexible hybrid electronics.
"We are pleased with the partnership between INFlex Labs, LLC. and BSU for innovating manufacturing and production methodologies for nanoparticle inks," Kealey said.
This fiscal year, the IGEM Council has awarded $488,094 for research to commercialize innovations that benefit Idaho and beyond.
For more information on the program and application please visit the IGEM website.
###