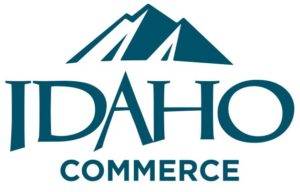 NEWS RELEASE:  For Immediate Release
Contact: Matt Borud
Idaho Commerce
208.334.2470
matt.borud@commerce.idaho.gov
Idaho Commerce Announces New Business Retention and Expansion Manager
BOISE, Idaho—Tuesday, September 29, 2020—Idaho Commerce announced the hiring of Karen Appelgren as Business Retention and Expansion Manager. Ms. Appelgren began her new role on September 15, 2020.
"Karen's experience and accomplishments developing and supporting valuable resources for the business community will be a tremendous addition to the Idaho Commerce team," said Tom Kealey, Idaho Commerce Director. "She will further our mission to grow and expand Idaho's economy."
Ms. Appelgren's economic development experience includes six years as Vice President/Director of the Zions Bank Business Resource Center. Prior to that role, she helped relaunch the Women's Business Center of Idaho. In both positions, Ms. Appelgren provided business consulting, workshops, and referrals to help aspiring or established small business owners start, grow, and finance their ventures while navigating the regulatory environment and an ever-changing marketplace.
"I am excited to join such a talented and dedicated team at Idaho Commerce to support and serve businesses across the state," said Ms. Appelgren. "This role provides an opportunity to leverage my passion and experience connecting Idaho companies to people, resources, and ideas."
Ms. Appelgren serves as Co-Chair for the Grow Track at Boise Startup Week. She is an advisor and mentor for Boise State University's Venture College. Ms. Appelgren was selected as a 2016 Idaho Business Review Excellence in Finance Honoree as well as a 2016 Idaho Business Review Women of the Year Honoree.
Ms. Appelgren graduated magna cum laude with a bachelor's degree in Business Administration from Northern Arizona University in Flagstaff. She is a graduate of the 2016 Washington Bankers Association's Executive Development Program.
###