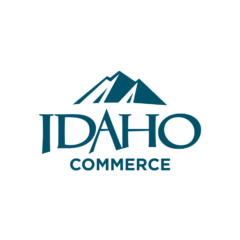 MEDIA ALERT
Contact: Mercedee Wilds
Idaho Commerce
208.334.2470
mercedee.wilds@commerce.idaho.gov
Idaho Commerce Announces Broadband Grant Review Committee
BOISE, Idaho—July 20, 2020— Governor Brad Little has appointed a committee to review and make recommendations on Idaho Broadband Grants to Idaho Commerce. Committee members include:
Senator Jim Patrick, Chair, Senate Commerce and Human Resources Committee
Representative John Vander Woude, Environment, Energy and Technology House Committee
Margie Watson, former Mayor of Parma and former member of the Idaho Economic Advisory Council
Ann Marie Peters, Director of Strategic Partnerships, College of Eastern Idaho
Tom Reinhardt, CEO, Cascade Medical Center
Jesse Daniels, Operations Manager and Business Development, Nightforce Optics
Rick Belluzzo, former Microsoft President, Senior Executive for HP, and board member at Cradlepoint
Pete Koehler, former Superintendent for the Nampa School District, former advisor to the State Department of Education
The Idaho Broadband Grant will fund broadband projects that create and retain local jobs, improve telehealth capabilities, public safety resiliency, access to local government services, and increase the number of households that have access to broadband throughout Idaho.
"Broadband connectivity ensures Idaho can adapt to the rapidly evolving digital world. We are actively working to improve Idaho's broadband access so that students and families have the tools to succeed," said Governor Brad Little. "Improved broadband access also provides first responders the connection and communication they need to effectively do their jobs and it allows healthcare providers to utilize telemedicine. Enhanced broadband access is a critical step in our path to prosperity."
The Idaho Broadband Grant application period closed Wednesday, July 15, 2020. More than 130 applications were received for more than $80 million in projects across Idaho.
"We are pleased with the number of applications to fund stable, reliable broadband infrastructure and service to communities across Idaho," said Tom Kealey, Idaho Commerce Director. "This grant program gives the opportunity to many communities, particularly in rural areas, that otherwise would not have access to important resources to facilitate increased distance learning, telehealth, advanced public safety communications and e-commerce needs."
All completed Idaho Broadband Grant applications for household, public safety and telehealth projects will be posted to the Idaho Commerce website for transparency. Projects that serve communities of less than 3,000 persons and/or communities that are unserved with 10 Mbps download and one Mbps upload or less speeds will be prioritized.
For more information, visit https://commerce.idaho.gov/broadband/.
###