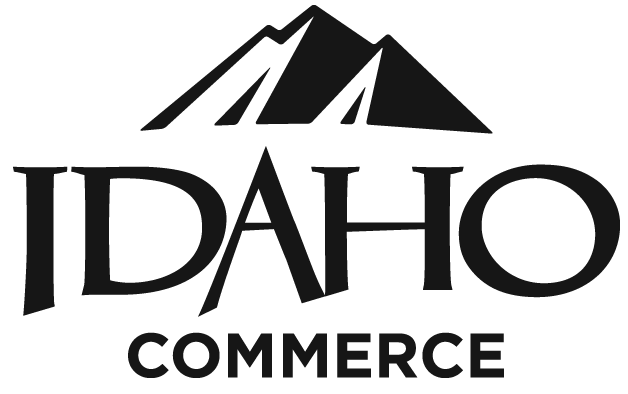 MEDIA ALERT
Contact: Cody Allred
Idaho Commerce
208.334.2470
cody.allred@commerce.idaho.gov
Idaho Broadband Advisory Board Announces Funding Awards
BOISE, Idaho (February 1, 2023) – The Idaho Broadband Advisory Board (IBAB) has awarded $26.3 million in funding from the Idaho Broadband Fund for two middle-mile broadband infrastructure projects in Idaho.
After opening the request for proposals on December 22, 2022, the board moved efficiently to award eligible broadband projects, prioritizing projects focusing on expanding or extending middle-mile, those that are shovel-ready and have a significant financial match.
The board awarded $20 million to the Idaho Regional Optical Network (IRON) and the Intermountain Infrastructure Group (IIG) for a 198-mile public/private partnership project from Grangeville to Star. This project establishes a long-awaited north-south Idaho broadband backbone. The project will provide broadband access for commercial use, non-profits, local communities and rural internet service providers.
The board also awarded $6.3 million to the Port of Lewiston to connect with the IRON and IIG project. This middle-mile project will support commerce, non-profits, economic development and stretch from Grangeville to Moscow.
Each of these projects are widely supported by local jurisdictions, small businesses and state public universities and community colleges.
"These awarded projects are another important step in furthering the Idaho Broadband Advisory Board's mission of ensuring that Idahoans have access to affordable and reliable broadband infrastructure," Idaho Broadband Advisory Board Chair, Representative John Vander Woude said. "The impact these projects will have on rural communities, citizens and the state cannot be understated."
"The award of funds for these two projects by the Idaho Broadband Advisory Board positions the state well for broadband deployment and connectivity in some of our most rural locations," Idaho Broadband Program Manager Ramón Hobdey-Sánchez said. "This north-south backbone is a game-changer for the state's broadband infrastructure."
View project details here.
A public comment period regarding the selection of these two projects is now open. View the notice here.
For more information, please visit the state's broadband webpage here.
View the Idaho Broadband Advisory Board members here.
###