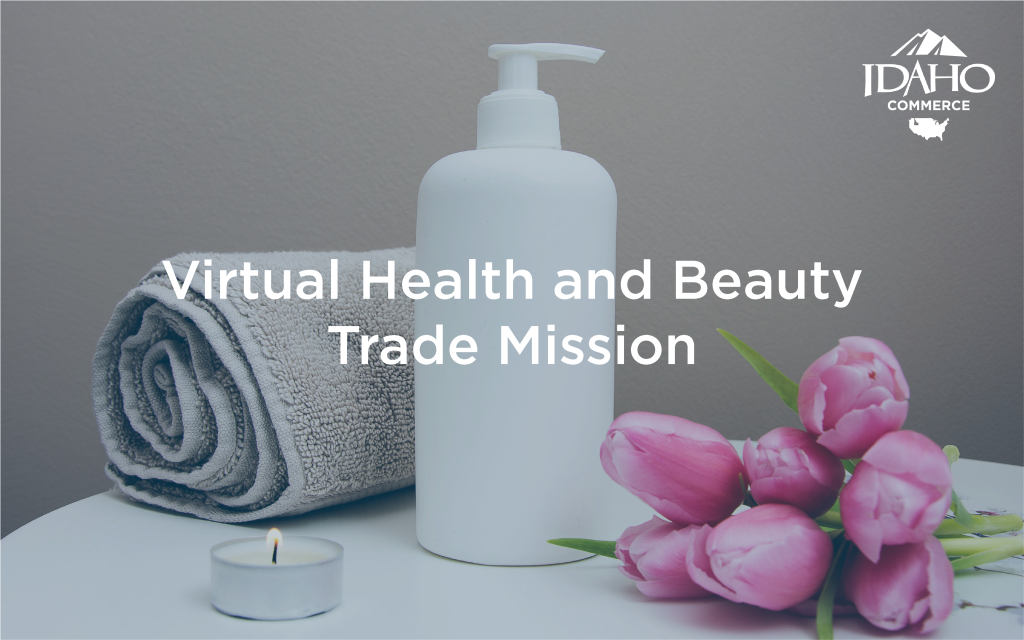 The Idaho Department of Commerce invites you to a matchmaking event for health & beauty companies interested in exporting to China, featuring:
Idaho's China Trade Office Manager, Tara Qu
U.S. Patent and Trademark Office Intellectual Property attaché, Juli Schwartz
Business and Brand Positioning Consultant for Cosmetics, Laura Zhang
The event will provide a market consultant meeting, a market briefing on the current market and restrictions in China which will take place on March 1 at 4 p.m. MT, and a minimum of two matchmaking meetings following the consultant meeting and market briefing in March.
Follow-up visits will also be available from Tara Qu, the Idaho-China Trade Office Manager will be traveling to Idaho in April 2023 and will be available to schedule in-person follow-up visits with attendees.
Why participate?
The cosmetics industry in China has experienced steady growth in recent years, driven by rising demand for premium products and increases in the number of working women. The overall market has expanded by over 150% between 2012 and 2020, with household spending on personal care and cosmetic products are expected to continue growing at 6.3% by 2025, according to Fitch Solutions. Retail sales value of cosmetics in China rose to over $52 billion in 2020, making it the world's second-largest beauty and personal care product market after the United States.
Registration ends February 15.
Interested? Contact Sharon Canaday at Idaho Commerce.