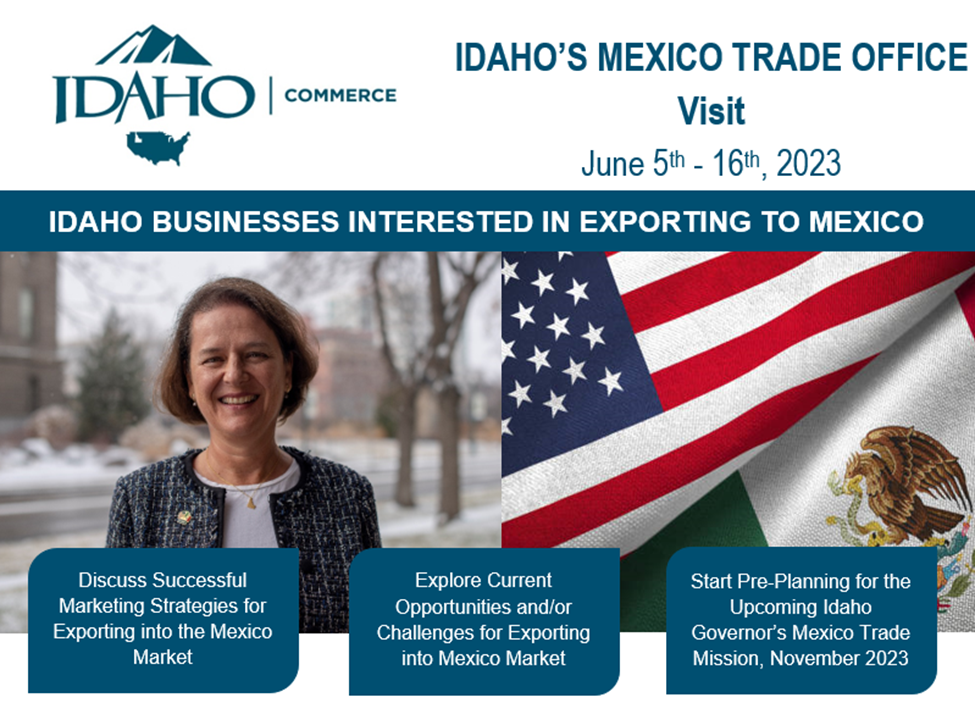 What does exporting to Mexico hold for your business?
Find out by scheduling a meeting with Idaho's Mexico Trade Office Manager, Fabiola McClellan.
Meetings will be available from June 5 – June 16 and will provide the following services:
Providing and analyzing market information and research
Scheduling overseas appointments
Importing/sourcing information
Promoting Idaho products and services at trade shows
Maintaining relationships with international government agencies
Conducting buyer pre-qualification and due diligence
Interested? Contact Sharon Canaday at Idaho Commerce.