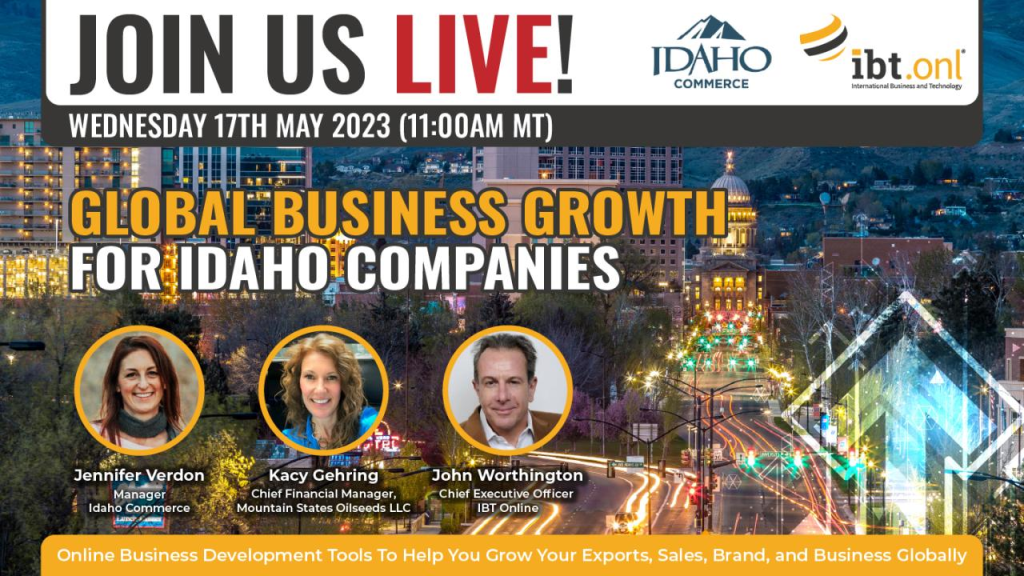 IBT Online is hosting a live conversation with Jennifer Verdon, Manager of the International team at Idaho Commerce.
The webinar will discuss how companies can leverage online business development tools, international ecommerce techniques, grant programs and digital marketing strategies in conjunction with Idaho Commerce to grow their exports, sales, brand and business globally.
Don't miss out, register here.