What has millions of tires and a payload of more than 10 billion tons?
America's trucking industry.
Each year, nearly 34 million trucks haul 80% of the nation's freight from growers to processors, manufacturers to assembly lines, packaging plants to store fronts, and everywhere in between.
"Pretty much anything you can think of moves by truck," said Clint Whitehead. "Feed commodities, wood chips, garbage, glass – all the things around you that you interact with on a regular basis probably got to you thanks to a truck."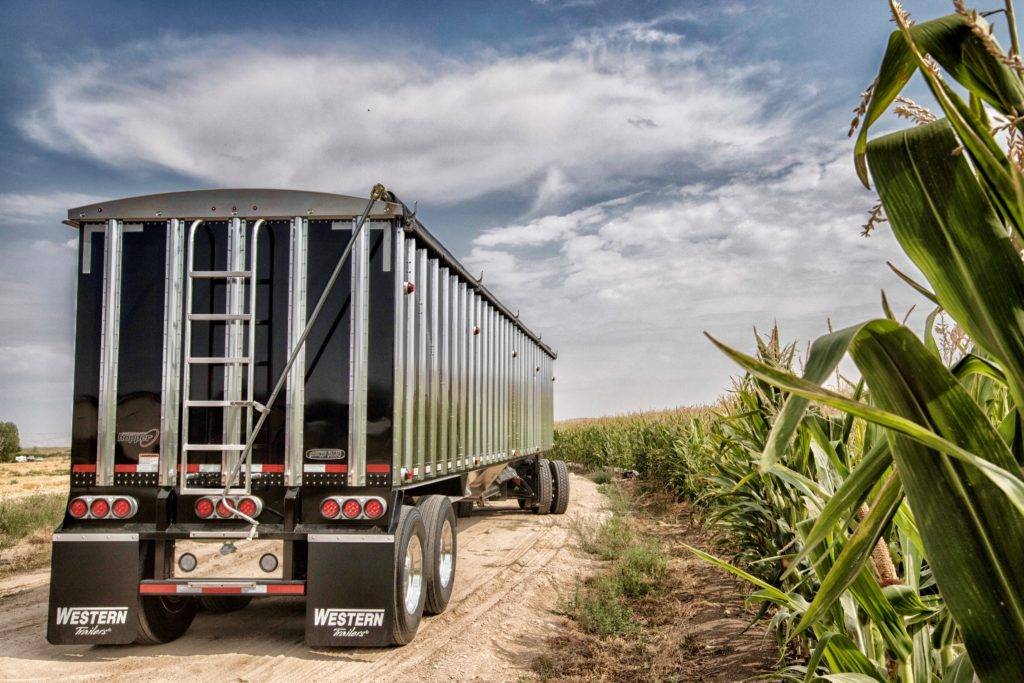 Now the president and chief operating officer of Western Trailers in Boise, Idaho, Clint grew up surrounded by the industry he remains immersed in today.
"As kids, my family and I used to run and play in the cow trucks, lock each other in the gates and slide down the hopper bins," said Clint. "We'd trap each other inside trailers, too."
Clint didn't have to go far to find this one-of-a-kind playground. His dad, Jerry Whitehead, founded Western Trailers over 50 years ago when he used his experience in the Idaho Air National Guard to incorporate aircraft aluminum into the design and manufacturing process of a new breed of trailer.
"We're like the Cadillac of trailers," said Clint. "We're lighter than our competitors. The idea that light weight pays has become our guiding philosophy."
By navigating the delicate balance of payload and profit, Western Trailers has grown from making one of the first cattle trailers in the west, to manufacturing a full line of trailers including hoppers, chip trailers, garbage haulers, military and aerospace trailers, and glass and wind tower trailers.
"We even built a trailer for the aerospace industry to pack part of the Orion rocket," said Clint.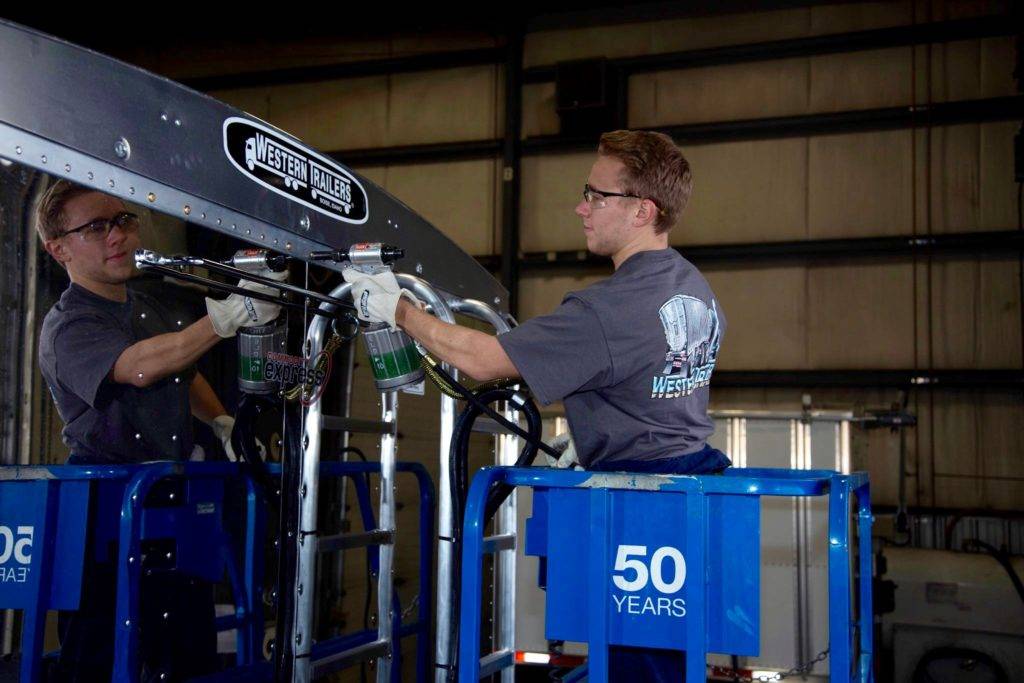 Building trailers to accommodate such diverse industry needs takes an incredible amount of ingenuity and square footage. In 1982, Western Trailers moved into a 30,000-square-foot plant on 5.5 acres. Today, Western Trailers' campus is spread across nearly 38 acres in over 200,000-square-feet of building space, with more than 20 acres planned for future expansion in Boise.
"People still don't even realize we're here," said Clint. "We've been here for so long, but every time we host tours people are still surprised that we've had these facilities here the whole time."
Western Trailers has no intent to leave Idaho. In fact, they continue to invest in the state through local school outreach, training programs and internships.
"We like being in Idaho," said Clint. "We've had the opportunity to move manufacturing to a lot of places, but this is where we have great employees, so we stay put."
Clearly, they're in it for the long haul.
For more information on Western Trailers, stop by their Boise campus at 251 W. Gowen Road, or visit their home on the web, http://www.westerntrailer.com.
Trucking statistics provided by the American Trucking Association.