Mascarpone: while you may not be able to pronounce or spell it, you can appreciate how it elevates a fresh slice of tiramisu. Want to truly sweeten the experience? Go for the tub made fresh at Lactalis American Group in Nampa, Idaho.
"It's made from simple, great ingredients that we have here locally," said Sebastien Gilbert, the Nampa site director for Lactalis American Group. "It's dairy without a bunch of fillers."
In addition to award-winning mascarpone, the 326,000-square-foot plant in Nampa produces string cheese, shredded cheese, mozzarella and fresh mozzarella, cream cheese, snack cheese, and whey protein. It is the largest Lactalis plant in the United States, and there's a reason for that.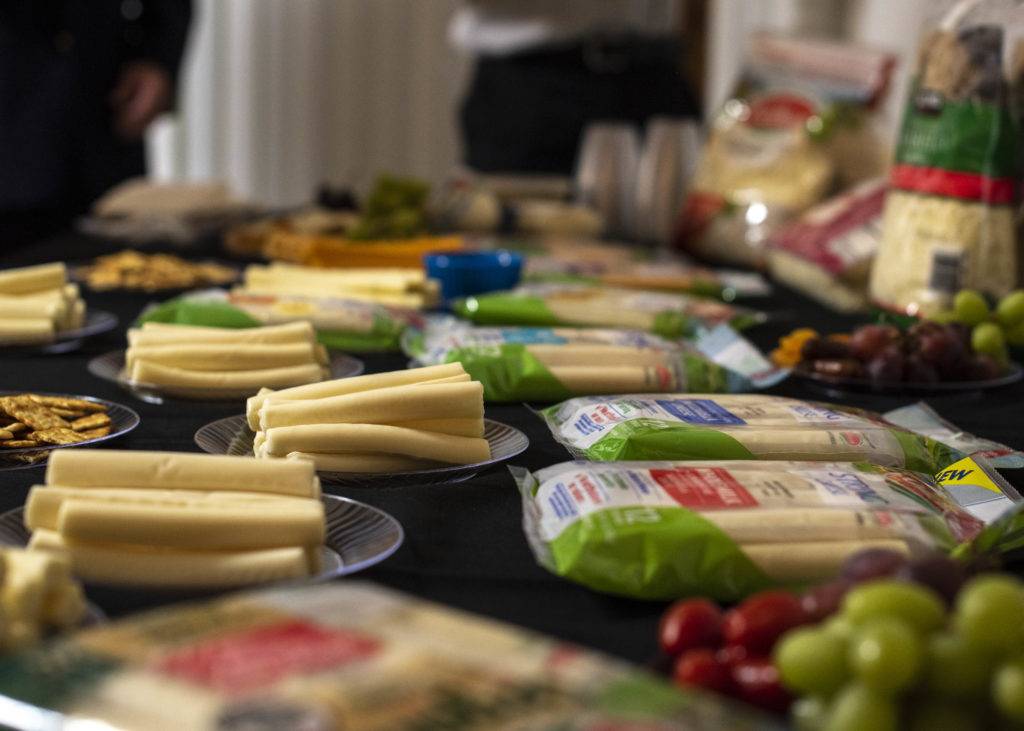 "Idaho is number three in the country in terms of milk supply, so having Lactalis here is a good fit," said Sebastien.
Approximately 95% of all milk processed at the Nampa plant comes from Idaho producers. In fact, Lactalis American Group purchases milk from nearly 300 Idaho dairy farmers throughout the Treasure and Magic Valleys each year.
"Our milk suppliers are on average 25 miles away from the plant," said Sebastien. "Lactalis has worked with some of these dairy farmers for more than 20 years."
With relationships like that, it's no surprise that Lactalis is the number one dairy company in the world with an annual revenue of over $21 billion. Although the third-generation, family-owned company has a lot to celebrate, its culture is far from boisterous.
"It's a kind of quiet pride here," said Sebastien. "People have stayed with the company for a very long time and risen through the ranks. I truly believe in the culture here."
Diving headfirst into hard work, more than 700 employees at the Nampa plant play pivotal roles in perfecting and manufacturing dairy products for brands like Galbani and Lactowell among others. While the production process for Lactalis cheese has stayed consistent over the years, Sebastien emphasizes that the company maintains an entrepreneurial spirit; one he hopes will continue to attract more employees.
"Boise is already an attractive area, so now I must simply continue to work to bring people who are here into Lactalis," said Sebastien. "Besides, it's different than working at a manufacturing company for something like shoes. Everyone likes cheese."
Since the early 1980s, Lactalis American Group has brought consumers across the U.S. the best products dairy has to offer. After years of unassuming wins, the company is ready to share its story, and Idaho is an essential part of it.
Learn more about Lactalis American Group by visiting http://lactalisamericangroup.com/, and keep up with the latest from Lactalis American Group by following the company on LinkedIn