With access to over 35 million acres of public land, including nine national forests, nearly 80% of Idaho residents participate in outdoor recreation each year, making it the perfect testing ground for companies like 50-year-old recreation vehicle manufacturer, Jayco.
Jayco, a division of Thor Industries, has a portfolio that includes single and double axel camping trailers, toy haulers, fifth-wheel travel trailers and motor homes. Their Idaho manufacturing facility in Twin Falls focuses primarily on small to medium-sized conventional travel trailers.
"Everything is built by hand at this facility," said Troy Preuit, director of manufacturing in Idaho. "There are no robots, no machines – it's all humans."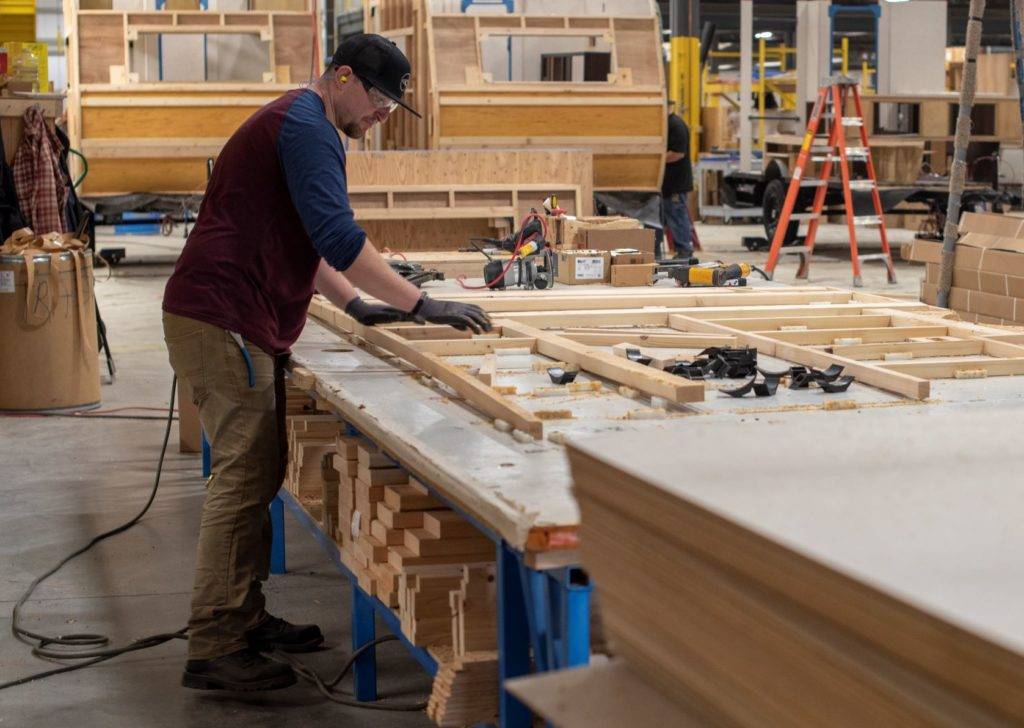 The 240,000 square foot facility in Twin Falls is a far cry from the chicken barn where Jayco founders Lloyd and Bertha Bontrager built the prototype for their first fold-down campers. What started as a small family business has now grown to approximately 4,000 employees with nearly 250 of those employees in Idaho. Despite the growth however, Jayco has stayed in the family.
"Jayco was a family-owned company for the first 48 years of its existence, and members of that family are still heavily involved with the business today." said Troy. "With the Bontrager family there is a level of commitment to both the employees and customers that I feel sets us apart from other manufacturers in our market."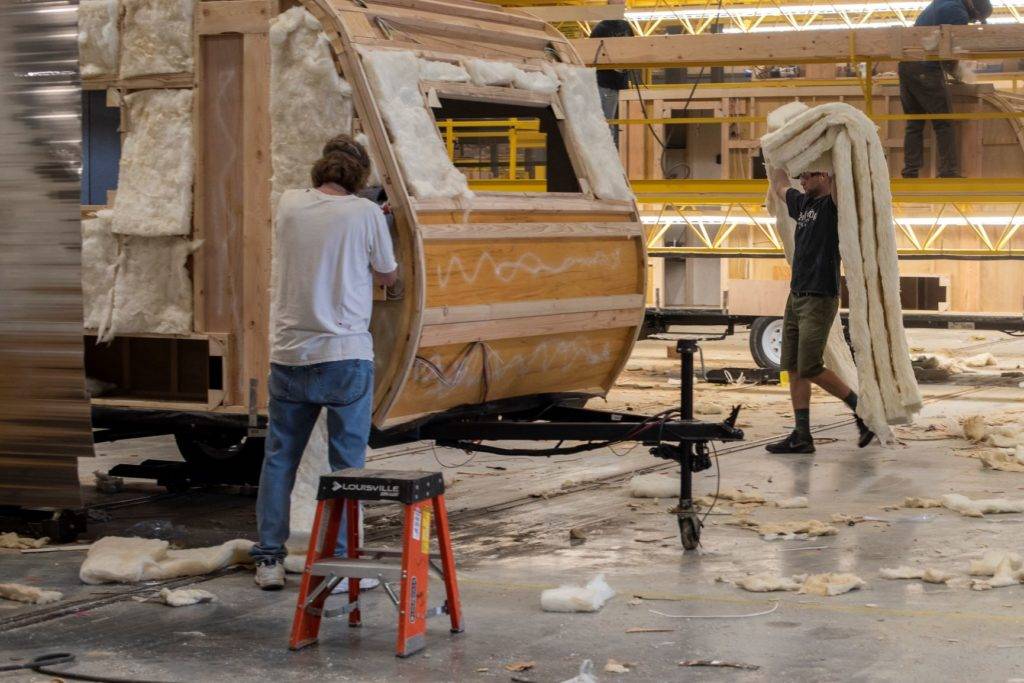 In 1970, Jayco offered the first camping trailer with a new axle-independent suspension that provided a smoother ride and easier towing. Since then, their products have continued to advance.
"People expect an RV to be very much like their house," said Troy. "Similar to the changes we see in home amenities, the connectivity and amount of electronics in these trailers is continually evolving. Even the smallest units are capable of having TVs, stereos, DVD players and USB ports."
In Twin Falls, those amenities are installed as part of a larger-than-life assembly line where trailers start as a steel frame and move through the manufacturing facility to be walled, wired, sided and customized, churning out up to 30 trailers each day.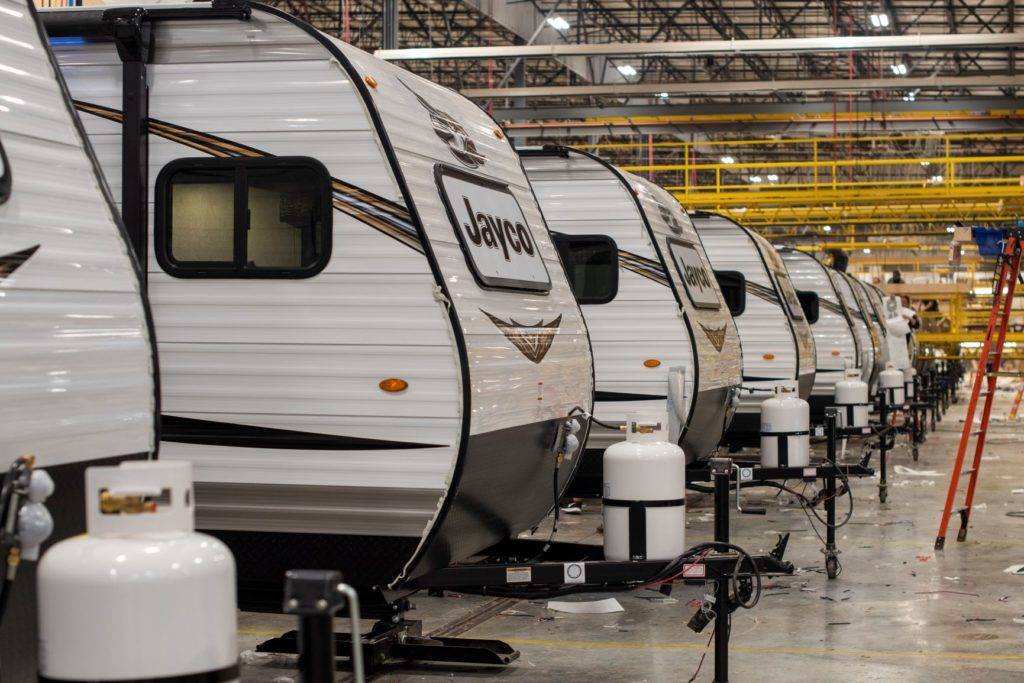 "The most important thing for people to understand locally is that we're different from the rest of the manufacturers in this area," said Troy. "We have one shift, Monday through Friday, and it's all built by hand. It's a fast-paced, focused environment in a very unique industry."
While Jayco's Idaho plant is different from other manufacturers in the area, it's essentially a duplicate of Jayco's Indiana facility.
"Many RV manufacturers have a presence in the west because the shipment of an RV is very expensive – one truck, one trailer," explains Troy. "Having a presence in the west allows us to get our product to western dealers and Canada quickly and be more competitive on price."
Although Jayco runs year-round, the increase in cooler packing and sunscreen purchases around the country is a good indicator their peak sales season is just beginning, and with hundreds of campsites around the state, there's bound to be a Jayco rolling into an RV spot near you.
To learn more about Jayco or to locate a dealer, visit https://www.jayco.com.