House of Design based in Nampa, Idaho, isn't what you think. Sure, their office space is on trend with exposed cement details, dry erase walls, bright white interiors and bold accessories, but their accessories aren't trinkets for a coffee table; they're robots.
"We are a robotics systems integrator," said Shane Dittrich, principal and CEO of House of Design. "The easiest way to understand that is to think of an automotive plant with robots on the line building cars. We are the ones who take the robots and implement them into manufacturing processes."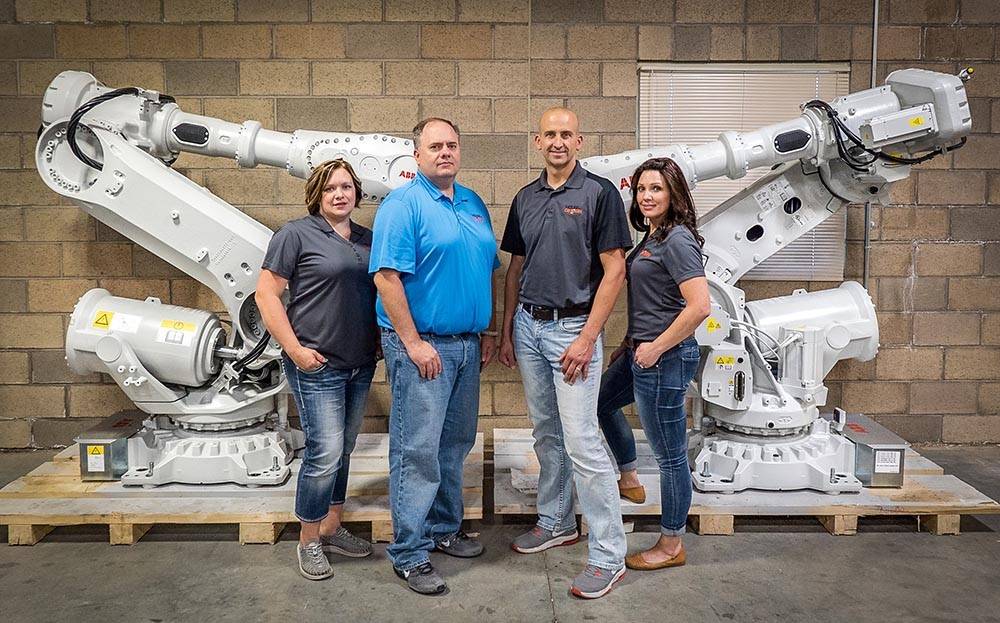 Since its inception in 2012, House of Design has focused on the use of industrial ABB robots as a commodity to improve manufacturing processes.
"We develop the process, we do all of the mechanical engineering, all of the electrical engineering, all the programming, all the assembly, all the tests in our facility and then we package it up and ship it to our customer," said Shane. "But we don't build robots from scratch."
The robotic systems developed at House of Design range from small robots moving cameras, to robots lacing shoes, to complete systems enabled to construct building materials.
"This business is very risky because we automate, design and build things that have never been done before, and every single time it's different," said Shane. "But that's what our engineers love. They work on something different every day."
Maintaining a progressive, forward-thinking mindset is what drives success at House of Design. That mentality led the company to be awarded an Idaho Global Entrepreneurial Mission (IGEM) grant of $162,000 for their partnership with Idaho State University and Ph.D. student Omid Heidari.
According to IGEM Program Manager Carmen Achabal, the program benefits Idaho industries by solving business challenges and acting as a catalyst for new, viable technologies that give businesses an edge in their respective industries.
"House of Design has an exceptional reputation of innovation in solving customer problems," said Carmen. "This project's success will result in expanded product offerings and a cutting-edge learning experience for staff and students."
Shane explains that with the help of the IGEM grant, House of Design and Omid are developing augmented reality that allows customers to walk up to their robotics system and identify different issues and overall equipment effectiveness through augmented reality glasses or the use of a HoloLens.
"Once we develop a simple system, it's deployed into our customer's environment and because we're remote, troubleshooting and maintenance can get complicated," explained Shane. "This is a new way for us to help our customers manage that process."
It's important to note that no matter how sophisticated the product offering from House of Design becomes, robots aren't taking over the world or workforce.
"When an automated system gets deployed, people are afraid it's taking jobs," said Shane. "But if you look, it creates more technical maintenance jobs, it creates more technical operators, it creates the ability for that company to grow in other areas like sales and marketing. Even if robots build other robots, humans still have to show them how to build robots."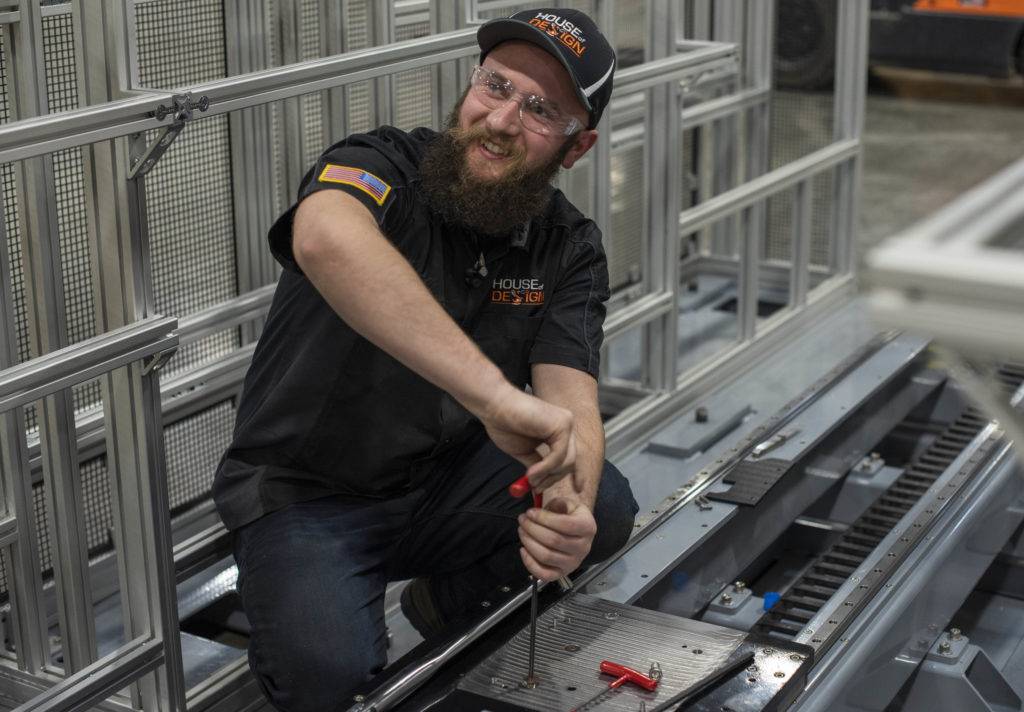 After creating nearly 50 jobs in the valley with more to come, Shane emphasizes it will always be all about the people.
Visit House of Design at 16141 N 20th Street, Nampa, Idaho 83687 or at https://thehouseofdesign.com.