Most people share the same morning ritual: wake up, roll over, unlock smartphone, tap and scroll. The wireless networks that penetrate nearly every waking moment of society are growing as ubiquitous as ever. Today, consumers expect a connection wherever they go.
"Cellular networks have become very pervasive, very reliable and very fast," said Todd Krautkremer, chief marketing officer of Cradlepoint. "And that's why we rely on them more and more in our personal lives, and why they provide tremendous value to business customers."
Cradlepoint is the home of technology that unlocks the value cellular network capabilities for enterprise and public sector organizations. As the global leader in cloud-delivered LTE and 5G Ready wireless network solutions, Cradlepoint provides its NetCloud service, which includes purpose-built routers, to over 75% of the world's largest and most prestigious retail brands as well as the top 10 largest U.S. cities and 7 out of the top ten largest police departments. Chances are you've crossed paths with a business or public agency today that relies on Cradlepoint without even knowing it.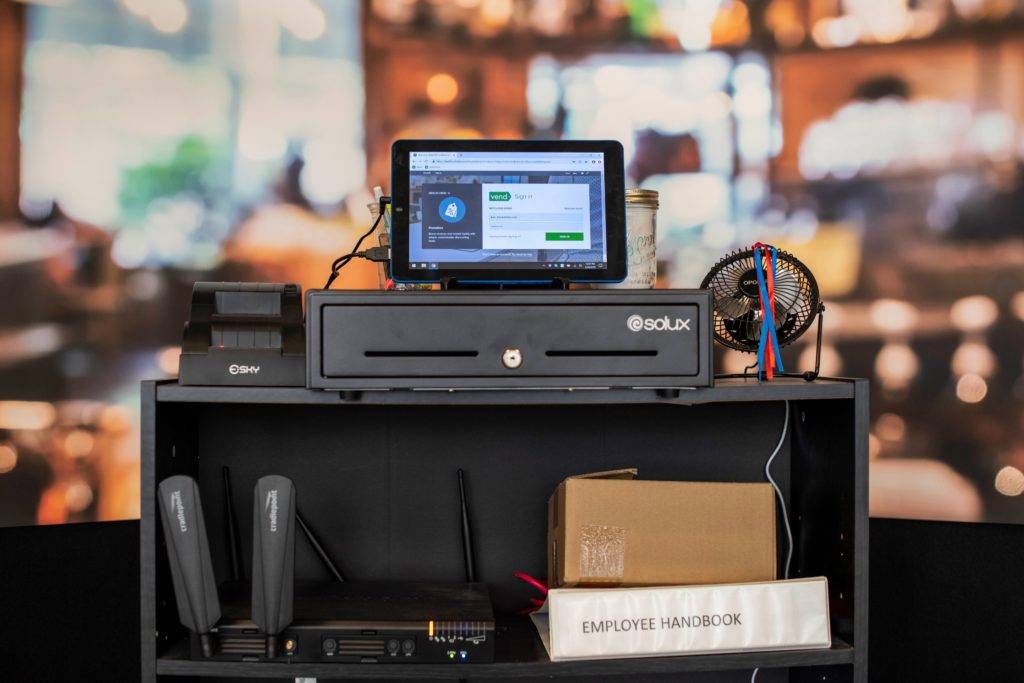 "We not only create wireless connectivity for brick and mortar sites, but we do it for buses, trucks, police cars, fire trucks, ambulances and even ships," said Todd. "Here in Boise, the Wi-Fi you get on Valley Transit Authority is connected by Cradlepoint. But not only is there Wi-Fi on metro transit buses, there are point of sale devices for tolls, digital signage, cameras for safety and all of these devices are connected by Cradlepoint over fast and reliable LTE."
Yes, Cradlepoint's wireless technology keeps businesses moving seamlessly, but the company's equipment plays a particularly important role for first responders. Police departments across the nation and around the world, including the Boise Police Department, use Cradlepoint routers in their patrol cars to help keep officers safe while allowing them to be more effective in issuing citations, responding to incidents and processing crime scenes. In San Antonio, the traffic lights are controlled in real time to control the traffic flow, particularly during emergencies. Those lights are connected by Cradlepoint.
There are dozens of emergency service uses for the Cradlepoint technology, but one currently being implemented in Idaho and other states is the connectivity to the the First Responder Network Authority, or FirstNet network.
"The impetus for FirstNet was 9/11," explained Todd. "During that attack and it's immediate aftermath, all of the frailties of our mission-critical communication networks were immediately exposed and they compromised our ability to respond at a crucial time in our history."
FirstNet opens a dedicated wireless lane for first responders, providing them with whatever throughput and bandwidth they need to support their mission. Cradlepoint is one of the first companies in the world to provide a FirstNet-ready solutions and the first to provide a gigabit LTE-capable solution that's FirstNet certified.
"Not only can we connect first responders to the FirstNet network, but we can do it at gigabit-class speeds," said Todd. "Since coverage can be the difference between life and death, we also enable agencies to use multiple cellular networks to ensure they are always connected, wherever they are."
Cradlepoint's mission is to connect people, places and things everywhere leverage LTE and emerging 5G cellular technology. With brand name customers spanning the globe, many are surprised to hear this company isn't based in Silicon Valley.
"Having such disruptive technology come from a place like Idaho is intriguing for many, including the new generation of leaders that are attracted to brands with grit and authenticity," said Todd. "They have an affinity for brands they can relate to and they're rooting for such companies. We think being here is an asset."
Cradlepoint recently embraced their Idaho roots in a new way, incorporating mountains into the wireless image on their logo.

"It surprises people that there is a really innovative and disruptive company that is literally transforming the way businesses connect people, places and things, changing how first responders can safely carry out their mission, and playing a role in the massive Internet of Things space," said Todd. "And it's based right here in Boise, Idaho."
From enabling emergency response teams and getting business back online quickly during national disasters like Hurricane Harvey, to ensuring non-stop point of sale connectivity in local coffee shops, Idaho is home to the leader in providing wireless edge solutions that unlock the power of 4G LTE and emerging 5G cellular networks for businesses and public sector agencies throughout the world.
To connect more and wire less with Cradlepoint, visit https://cradlepoint.com.