What is the most important human invention? Is it the wheel, revolutionizing transportation and migration? Is it the radio, carrying messages across countries and continents to families and fighter pilots?
Arguably, it's the knife.
Ambroise Muller of The Knife Hub points out, "One main fact that most individuals fail to observe was that the invention of tools such as knives not only made life easier for our ancestors, but gave them more spare time, during which they could socialize or develop new skills."
Corey Milligan, founder of the award-winning company New West KnifeWorks, is taking this historical game changer to a new level.
"My goal is to make the finest performing knives, but also to bring in a design that's appealing," said Corey.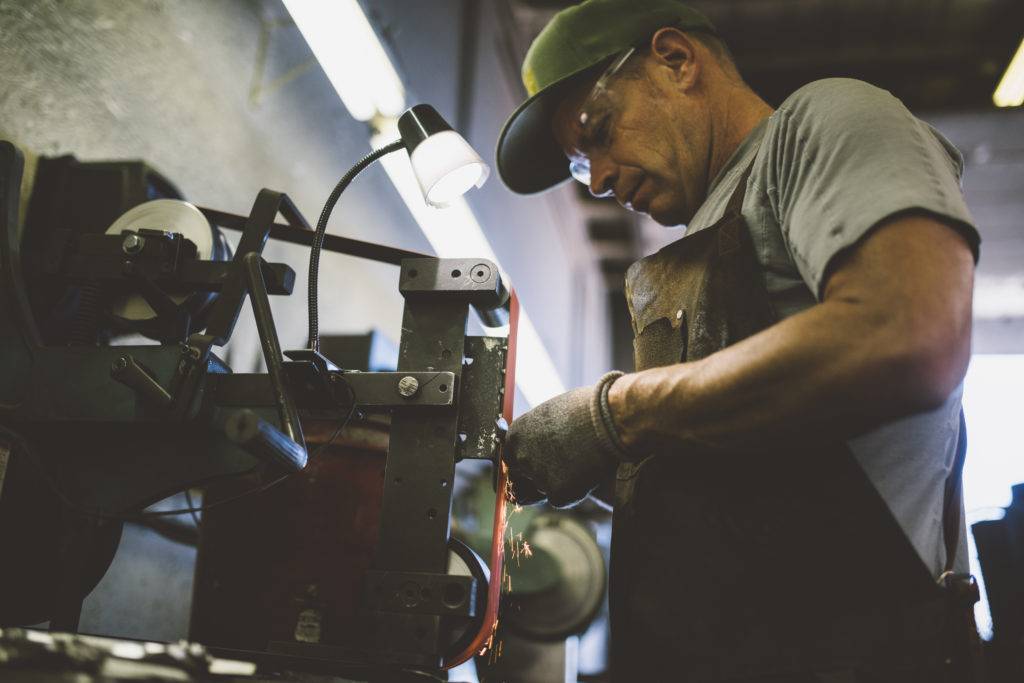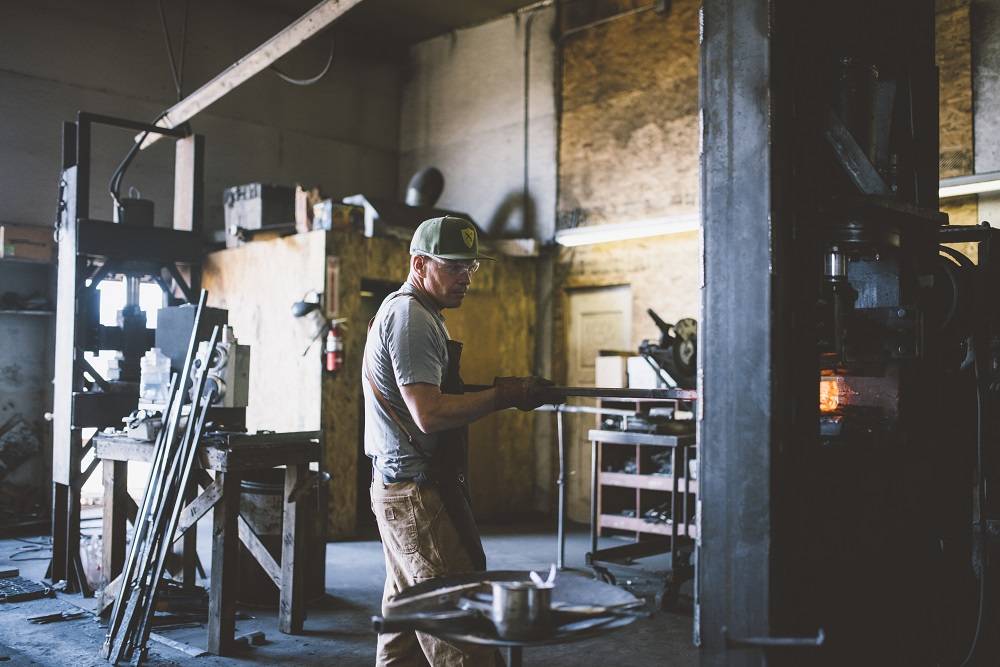 If the list of New West KnifeWorks endorsements is any indication – including rave reviews from The New York Times, Forbes, Bon Appetit Magazine and Bloomberg – Corey is exceeding that goal.
Just as a master chef hand-selects their recipe ingredients, Corey focuses on the use of top-quality materials when manufacturing his knives. Steel for the blades is curated from U.S. company Crucible Industries, a world leader in steel development, and New West's knife handles are works of art, yet virtually indestructible.
"Our customers refer to our kitchen knives as 'kitchen jewelry,'" said Corey. "Sometimes it's hard to convince customers that our knives are so badass because they're so beautiful and nice to look at."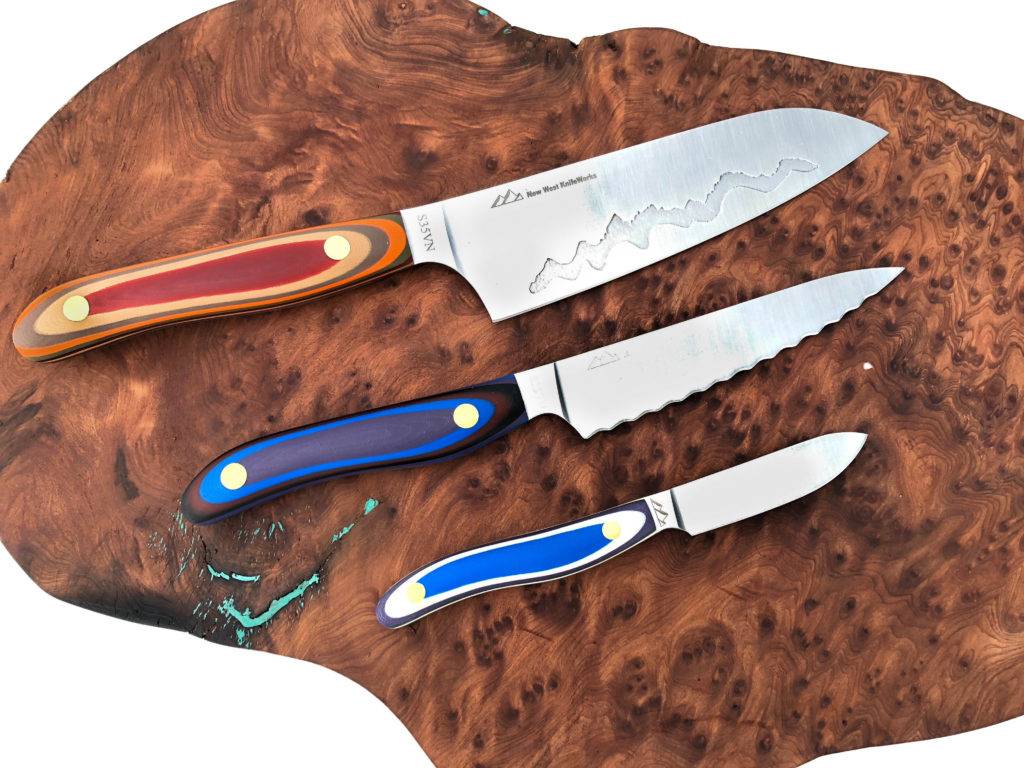 Kitchen knives are the bread and butter of New West KnifeWorks and their sights are set on becoming the best kitchen knife in the world.
"Most people don't know that we're the only manufacturer in the United States of high-end kitchen knives," said Corey. "No one else does it."
Although New West KnifeWorks has been in business for over 20 years, Corey says they're just scratching the surface. Their latest venture includes a new factory in Victor, Idaho.
"It's really becoming an incubator for creatives," said Corey. "And the labor is awesome in Victor. There are highly-skilled, highly-educated people from all walks of life."
With companies like Mondo Fly Fishing, Sego Ski Co. and Grand Teton Brewing based in Victor, New West KnifeWorks will be in good company.
"The more we grow, the more opportunities we have to make cool stuff," said Corey. "This is just the beginning."
Visit New West KnifeWorks at their store fronts in Jackson Hole, Napa Valley or Park City, or at http://www.newwestknifeworks.com/.