Chilla in Vanilla. That was the heavyweight boxing championship in 1975, right?
Wrong.
Alongside Peanut Blubber, Caramels Back, No Judge Mint and Jam Session, Chilla in Vanilla is one of Killer Creamery's delectable keto ice cream flavors.
"It's ice cream, so it's got to taste good," said Louis Armstrong, owner of Killer Creamery. "All of our effort is built around creating a product that tastes amazing but cuts out all the guilt and takes away the excess sugar, while giving you something that's healthy and valuable."
For Louis, a food scientist who indulges in moderation, creating a healthy ice cream alternative came out of a need to satisfy his sweet tooth.
"I was inspired by a lack of choices," he said. "After a workout, I'd get an ice cream sandwich and think, 'Why can't this have protein in it? Why does it have so much sugar?'"
Killer Creamery, which began as a protein ice cream company called Killer Whey, makes their keto ice cream with zero added sugar and all the actual fat, giving it the flavor and dense, creamy texture consumers crave.
"We have a ton of cream in our product," said Louis. "Cream and MCT oil are our main fat sources. The MCT oil comes from coconut and is a popular fat source for people doing a low-carb or keto diet."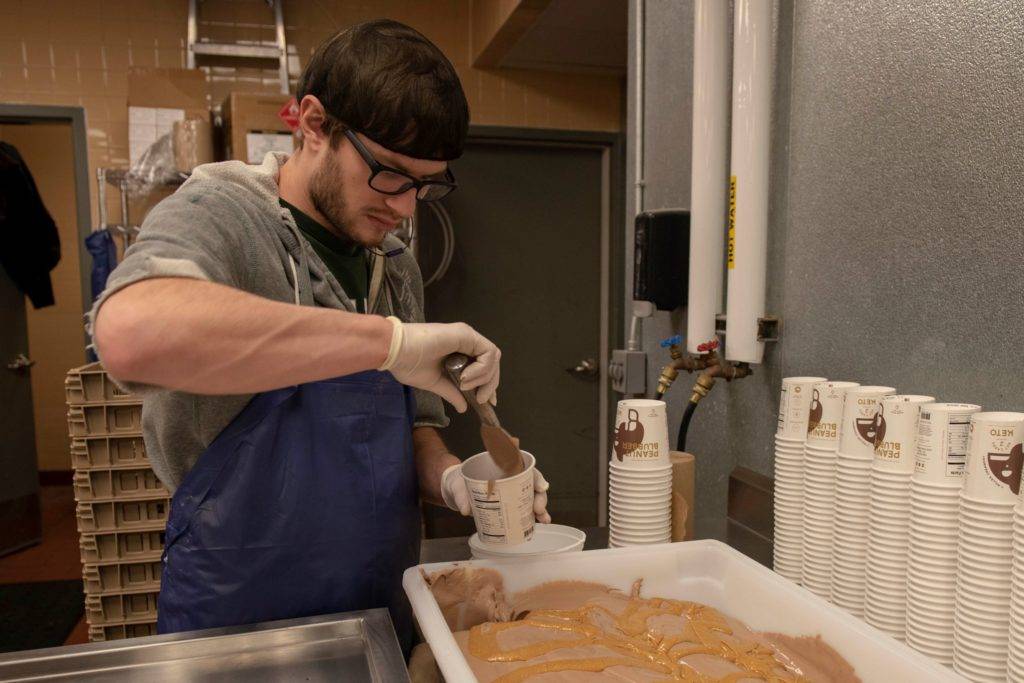 Louis' ice cream recipe came at the perfect time, catering to a large population focused on replacing traditional treats with healthier options. But Louis also feels his company is in the perfect place, geographically speaking.
"With Idaho being a dairy state, I'm able to get cream and milk powders easily," he said. "And if we ever expand more, it's a great place to build a manufacturing plant at scale. The cost and regulatory environment make it friendlier than other states."
Having just moved into a new production facility off Eagle Road in Boise, Louis doesn't have his eyes set on large-scale manufacturing just yet. His ice cream is still hand-scooped and packaged for shelves in Albertsons, WinCo, the Boise Co-Op, Safeway and for customers across the country.
"We aren't a huge company, but we've put a lot of work in," said Louis. "People see our brand in stores and think we're big and successful, but we're just a small family-owned business with a couple of employees having fun with ice cream."
Learn more about Killer Creamery at their home on the web, https://killercreamery.com/ and follow them on Facebook and Instagram.