Great wine starts right here in the Snake River Valley. With the stellar grape growing conditions, strong winemaking community and a plethora of established tasting rooms, Tim and Helen Harless followed their hearts to Idaho with a new-found passion in making premium wines. In 2011 the Harless family established HAT Ranch Winery in the Snake River Valley American Viticulture Area outside of Caldwell, Idaho.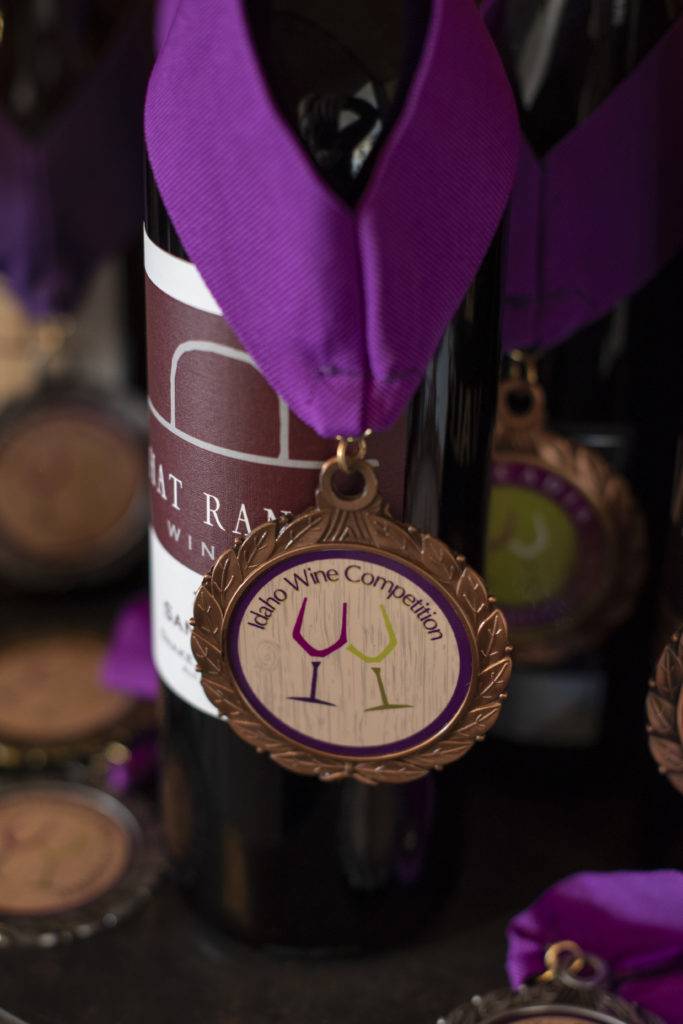 With a stack of impressive awards and accolades HAT Ranch Winery is one of Idaho's top-rated wineries. In 2019 they won the Wine Press Northwest's Idaho Winery of the Year and finished out the 2019 Idaho Wine Competition with the best red blend in Idaho and the best white with their Dry Moscato, which is the only of its kind in the state.
Not only can you join the HAT Ranch Wine Club to get monthly shipments and great perks but the HAT Ranch tasting room is open daily from 12 p.m. -5 p.m. Here you can try any five wines on rotation or buy a bottle of your favorite while enjoying the stunning views of the Owyhee mountain range and row after row of Muscat Ottonel, Cabernet Franc, Tempranillo and Sauvignon Blanc grapevines.
The HAT Ranch name dates back to Tim's great-grandparents who established the HAT Ranch homestead in Wyoming in 1902. Due to the rich history of loyalty and honesty, The Harless family proudly decided to carry the family ranch name and cattle brand to use as a logo over to their new adventure on the Sunnyslope Wine Trail.