If Disney has taught us anything, it's that life is much better under the sea. You may think this is a dream far from reach, but Idaho Falls company Fin Fun begs to differ.
"We're a company that believes in making dreams come true, starting with children who've always dreamt of looking and feeling like a mermaid," said Steve Browning, owner and president of Fin Fun. "It's created an opportunity for those who want to get in the water to swim and be a true mermaid."
These mermaid dreams began in Idaho with Steve's mom, Karen. As a creative, fun-driven grandmother, Karen started making fins for her granddaughters in 2009. At the time, the Browning family mermaid tails were simply made of flowing swimsuit material, giving the illusion of the tail.
After years of selling sparkly tails on eBay to buyers around the world, Fin Fun developed a patented monofin to enhance the ability to swim like a true mermaid.
"The tails are buoyancy neutral in the water," explains Steve. "It neither forces you up nor pulls you down, but it does allow you to propel yourself once you get the dolphin-kick motion down."
Not so surprisingly, the literature on developing a mermaid tail is slim-to-none. Steve said there were only a couple of companies in the world attempting to do something similar when their tails came on the scene, and most of the Fin Fun product development was through trial and error.
"We wanted to ensure that everyone who uses the tail is as safe as possible," said Steve. "We designed our own tail so that it would be functional, comfortable, and user-friendly. That's something we continue to do."
Fin Fun mermaid tails continue to make waves across the globe. In 2017, Steve and his brother Eric received the Idaho Small Business Persons of the Year award from the U.S. Small Business Administration, and Fin Fun was recognized as the U.S. Senate Small Business of the Month in May that year. Today, about 20% of Fin Fun's customers are outside the United States in over 100 countries including Canada, Australia, the United Kingdom and Germany.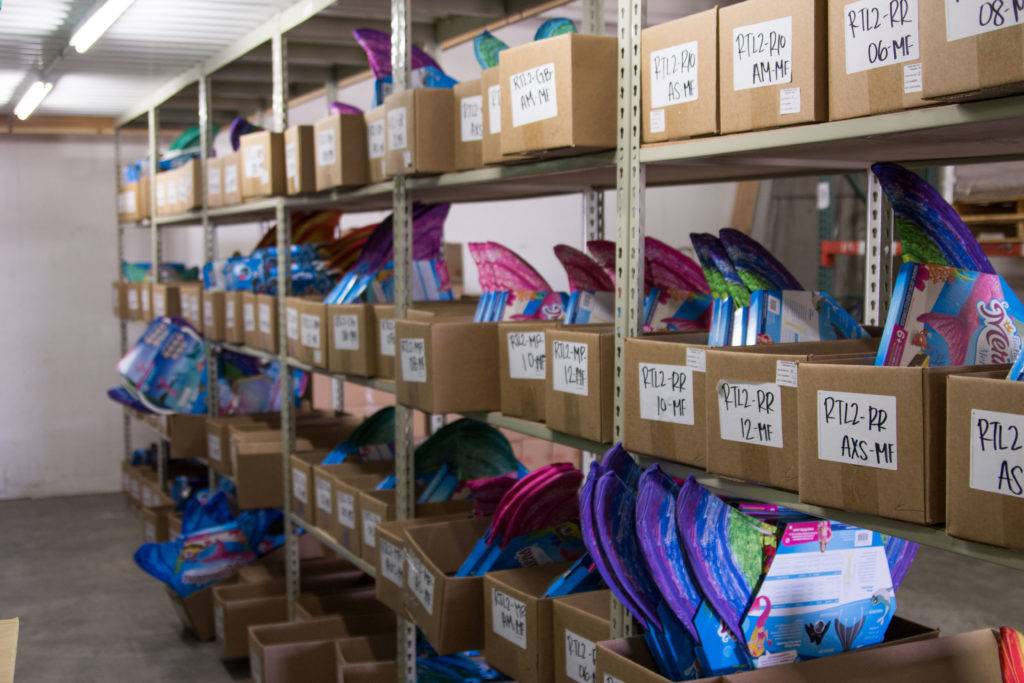 "We're grateful for our success, but we don't always want to be known as just a mermaid tail company," said Steve. "We are constantly looking for opportunities to bring fun, active play in to the lives of kids. We want to continue being fun and engaging."
There is no doubt Fin Fun will continue to innovate and expand their product offering. From tails to blankets, dolls to books and an interactive website for kids, the world is their oyster.
Follow the Fin Fun adventures on their YouTube channel or at their home on the web, www.finfunmermaid.com.