Weddings are magical but they can also be stressful, extremely expensive and wasteful. The average wedding cost in Idaho is $16,045 and brides are paying an average of $250 for their bridal bouquet, $75 for each of their bridesmaid bouquets and not to mention the price of centerpieces! Before they know it, they've dropped a solid $2,000 on floral arrangements that are being dumped in the trash at the end of the night.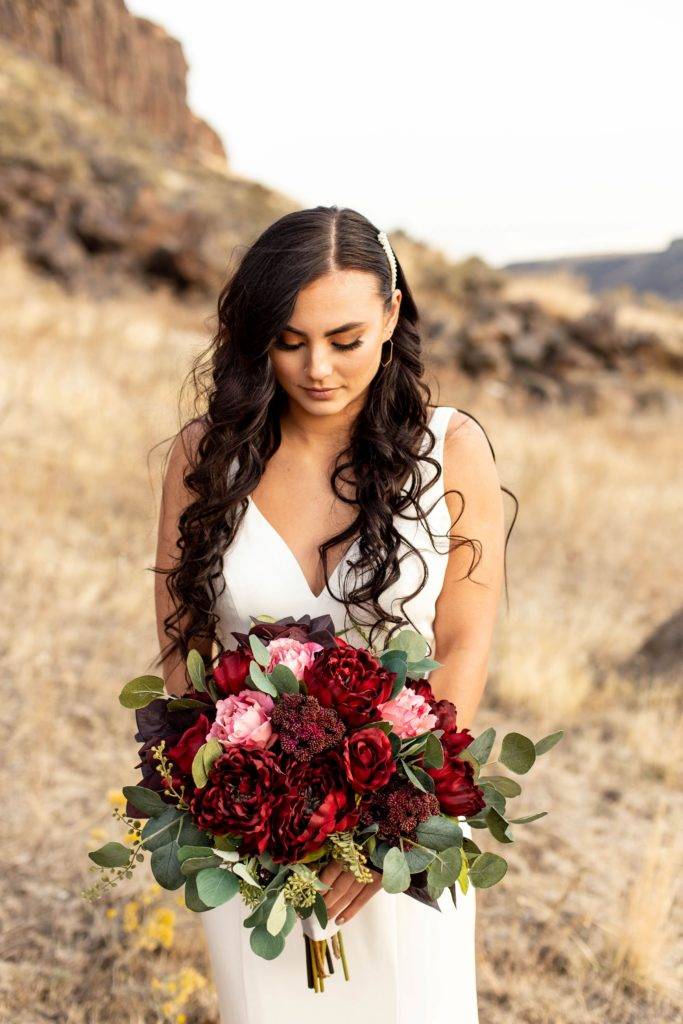 Ashleigh Thompson, a florist with more than 10 years in the wedding industry, saw the trend of wasted flowers every weekend for years and finally decided there must be a better option. This is when she sold her flower shop and created something that would save brides money, mitigate waste and reduce the stress of planning a wedding. Blooms U Rent is a faux wedding flower rental company focusing on bridal bouquets, bridesmaid bouquets, corsages, boutonnieres and table decor for events. This is the only flower rental company on the West Coast, and its right here in Boise, Idaho.
For a fraction of the cost, the real look of these faux flowers has everyone fooled.
"These bouquets photograph so well, you would never know they're not real flowers," said Ashleigh "I've had models holding them and they didn't even realize they weren't real flowers."
Brides can choose between 12 collections with different color schemes and styles with the ability to mix and match whatever suits your event best, whether that be the Idaho Bride collection, the Chicago Class collection or any of the options in-between. Although Blooms U Rent is a Boise based business, they have streamlined the process to make it seamless for both local brides and those across the country with their easy ordering, and shipping system.
"I like doing business in Idaho because we have such a vast variety of brides," said Ashleigh. "There are the rustic outdoor brides and then there are the extravagant events that are done in the city as well, which is a type of diversity that you don't get everywhere."
With the support and tight-knit of the Idaho wedding industry Blooms U Rent holds an event every month to show off their product, with no pressure to order so people can come take a peek because its hard to believe they're not real!
You can find more information about Blooms U Rent's next event on their Facebook or Instagram pages. The next scheduled event is at the Chosen Weddings show on December 27-28 at JUMP Boise.