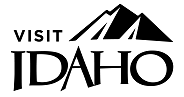 NEWS RELEASE: For Immediate Release
Contact: Laurie McConnell
Idaho Commerce-Tourism Development
208.287.0781
laurie.mcconnell@tourism.idaho.gov
Visit Idaho Honored with Platinum, Gold and Silver Awards
for Travel Marketing Campaigns
BOISE, Idaho (March 1, 2023) — Visit Idaho and its agency of record, Madden Media, were honored by the Hospitality Sales & Marketing Association International (HSMAI) at the annual Adrian Awards Celebration on February 23, 2023. Visit Idaho received its first ever Platinum Adrian Award in the Integrated Campaign category for its campaign, Beyond Words. Beyond Words also earned a gold award, and another campaign, a collaboration with NativesOutdoorsto highlight tribal artists, earned a Silver in the Corporate Social Responsibility category. Visit Idaho has received four Adrian awards in the last two years, also winning a Gold last year in the Digital Marketing category for its Cool Times, Warm Memories winter video campaign.
Recognized as the largest and most prestigious competition in global travel marketing, the Adrian Awards celebrate the most creative and successful campaigns and the people behind the work.
"Visit Idaho is honored to be recognized with these awards," said Diane Norton, Idaho Tourism Manager. "Our staff and agency teams are passionate about Idaho and are excited to put forward more creative and powerful messaging to promote the Gem State."
Visit Idaho's Beyond Words campaign highlights the multisensory experience of travel in Idaho. Visit Idaho identified that the most impactful moments within a journey are often reflected in the emotional reactions and personal associations that travelers come to develop with a destination. By demonstrating a balance between those intimate moments in a trip and the grand, often indescribable views of natural Idaho, the campaign creative shows the audience that Idaho is "Beyond Words" for many reasons. In the process of emphasizing what is inherently indescribable, the interpretation of Beyond Words becomes diversified and distinctive to the individual and their experiences across the state.
Beyond Words showcases Idaho with tight action shots and breathtaking macro shots that bring to life the vision of this campaign across all digital platforms. In planning and execution for messaging, the five senses play a major role. By focusing on the taste of a locally brewed beer on a summer afternoon, the feeling of diving into the brisk water of a mountain lake or the smell of the campfire reaching your nose as you wind down your day, the result prompts a desire to slow down and reconnect with authentic moments in travel that you can only experience in Idaho. This evergreen campaign intends to inspire families, outdoor enthusiasts, road-trippers and travel buffs to explore the visitidaho.org website to plan their vacation.
For the NativesOutdoors campaign, Visit Idaho collaborated closely with native-owned organization NativesOutdoors to build a creative campaign that represented three Idaho tribes and highlighted Native American artists. NativesOutdoors worked alongside the tribes to create multiple components: two print stories in the 2022 Official Idaho Travel Guide ("Translation Through Art," a profile of three older Native American artists, and "Climbing the Selkirks," a first-person account of rock climbing by NativesOutdoors CEO and a female, Indigenous photographer), and three video profiles of on-the-rise Native American artists who are carrying on tribal traditions and inspiring the next generation. The featured artists showcase their work—including painting, music, vocals, beading and leatherwork—and explain its significance within their families and tribes. As the heritage tourism sector expands, this collaboration fostered alliances and alignment on the importance of respecting tribal lands and celebrating Indigenous cultures.
Read more about the HSMAI winning entries here.
Note: You may download an image from the award presentation here. Photo courtesy of HSMAI.
Caption: Andrea Rayburn, Visit Idaho (center) and Kristen Brockel, Madden Media (right) receive the Platinum Adrian Award.
About Idaho Tourism
Idaho Tourism (Visit Idaho) serves to inspire travelers to visit and experience Idaho's diverse, unique beauty, western culture and history and outdoor adventure opportunities through engaging, helpful tips, information and resources. Tourism is Idaho's third-largest industry, and Idaho Tourism is committed to growing Idaho's economy through targeted, impactful promotions. Go to VisitIdaho.org to plan your vacation.
About HSMAI
The Hospitality Sales & Marketing Association International (HSMAI) is committed to growing business for hotels and their partners and is the industry's leading advocate for intelligent, sustainable hotel revenue growth. The association provides hotel professionals and their partners with tools, insights, and expertise to fuel sales, inspire marketing, and optimize revenue through programs such as the Marketing Strategy Conference, Adrian Awards, Sales Leader Forum, and HSMAI ROC. Founded in 1927, HSMAI is a membership organization comprising more than 5,000 members worldwide, with 40 chapters in the Americas Region. Connect with HSMAI at hsmai.org, HSMAI Facebook, HSMAI Twitter, and HSMAI YouTube.
###