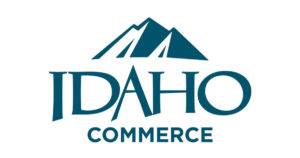 NEWS RELEASE:  For Immediate Release
Contact: Mercedee Wilds
Idaho Commerce Public Information
208.334.2470
mercedee.wilds@commerce.idaho.gov
Governor Little, Idaho Commerce Participate in SHOT Show 2020
BOISE, Idaho (February 10, 2020) — Governor Brad Little and Idaho Commerce attended the National Shooting Sports Foundation Shooting, Hunting, Outdoor Trade Show (SHOT Show) Jan. 22-25 in Las Vegas.
Governor Little and the Idaho Commerce team supported nearly 100 Idaho companies participating in the show and hosted Idaho's annual SHOT Show Reception at the Sands Exposition Center.
Idaho at the SHOT Show
According to the Outdoor Industry Association, outdoor recreation is a $7.8 billion industry in Idaho and accounts for over 78,000 direct jobs.
"It was a great opportunity to visit face to face with the dozens of Idaho companies showcasing their products, stories, and innovative thinking with the world at Shot Show," Governor Little said. "With Idaho's endless outdoor opportunities and perfect testing grounds for world class products, it's no surprise we have so many companies thriving in the rec-tech, safety and security, and defense industries right in our own backyard."
"Nightforce is just one of many companies representing Idaho within this rapidly growing industry. We take pride in manufacturing products that will withstand the harshest conditions for civilian and military use from right here in rural Orofino, Idaho. The state of Idaho is always very focused on supporting rural communities and also inspiring individuals to invest in them statewide. This active engagement from our state leadership is very encouraging and we appreciate the time they steadily invest, including supporting this movement, factory visits, trade show involvement, and consistent contact. As we look to the future and plan for expansion, we appreciate the state of Idaho's continuous support."
Idaho companies attending SHOT Show produce a wide variety of products from apparel to rifle scopes, knives to lighting, coolers to suppressors, and more. This year we are especially proud of Rapid Rope for pitching their product on Shark Tank in January 2020. For a full list of Idaho SHOT Show exhibitors, click here.
To provide additional opportunities for networking and client engagement, Idaho Commerce organized the Idaho SHOT Show Reception for nearly 200 guests with the help of sponsorships and donations from 27 Idaho companies and partner organizations.
About SHOT Show
The National Shooting Sports Foundation SHOT Show and Conference is the largest annual trade show for outdoor industry professionals and the world's premier exposition of combined hunting, shooting sports, firearms, ammunition, law enforcement, military, cutlery, outdoor apparel, optics and related products and services. The show attracts over 55,000 industry professionals from 115 countries and all 50 states with over 2,500 exhibitors.
###