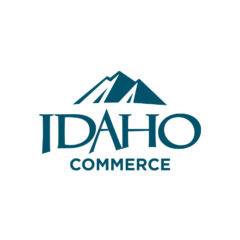 MEDIA ALERT
Contact: Cody Allred
Idaho Commerce
208.334.2470
cody.allred@commerce.idaho.gov
Notice of Request for Information
BOISE, Idaho (June 25, 2021) – The Idaho Broadband Advisory Board is requesting information on broadband infrastructure needs in the state of Idaho. This information will be submitted in the form of a broadband infrastructure project proposal.
Broadband project proposals may be submitted with the acknowledgment that the submission in no way guarantees funding in the future. Idaho Broadband Advisory Board projects will be awarded in pursuant to the statewide broadband plan which the Board will create at a future date.
Please submit infrastructure project proposal information to:
Broadband Office — Mail: Idaho Department of Commerce
Attn: Eric Forsch
P.O. Box 83720
Boise, ID 83720-0093
Fax: 208-334-2631
Email: broadband@commerce.idaho.gov
Please include:
Applicant's contact information

Name
Title/Position
Mailing Address
Email address
Phone Number

Broadband project proposal and scope
To learn more about Idaho broadband, visit https://commerce.idaho.gov/broadband/.
###