Idaho Department of Commerce Announces IGEM Grant Rec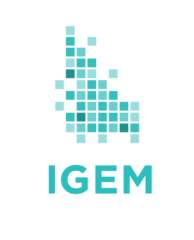 MEDIA ALERT
Contact: Kayla Church
Idaho Commerce
208.334.2470
kayla.church@commerce.idaho.gov
Idaho Department of Commerce Announces IGEM Grant Recipients
BOISE, ID—Thursday, October 8, 2015 —The Idaho Department of Commerce is pleased to announce the 2016 Idaho Global Entrepreneurial Mission (IGEM) grant recipients. The Idaho Commerce IGEM funds are awarded to universities who have partnered with industry leaders on projects geared toward commercialization.
The IGEM Council oversees the Idaho Commerce IGEM fund distribution, which includes $950,000 in appropriated funds by the Idaho State Legislature. On September 30, 2015, the IGEM Council approved funding for three university grants:
The University of Idaho will receive $105,452 for continued advancement in commercializing a fish vaccine to combat Coldwater disease (CWD). Idaho is the national leader in trout production, accounting for over 70% of all commercial (food fish) rainbow trout. Commercial aquaculture production contributes over $110 million to Idaho's economy.

Boise State University will receive $211,098 for research and development of a sensor adapter for the Machine-to-Machine (M2M) market. This sensor adapter will drastically improve data collection and modification, and delivery of remotely sensed global positioning systems (GPS), vehicle diagnostics, and other related field data.

The University of Idaho and the National Institute for Advanced Transportation Technology (NIATT) will receive $299,651 to validate current solar-powered, battery operated, LED illuminated, Smart Raised Pavement Marking (RPM) models and document their safety benefits in different applications. Funding will also support the development of real-time communication and data exchange between the RPM device and different traffic control systems, connected vehicles, and autonomous vehicles.
"As the IGEM program continues to grow and mature, we are especially excited about the diversity in university and industry partnerships evident in this round of IGEM awards," said Idaho Department of Commerce Director, Jeffery Sayer.
In total, $616,201 has been approved for funding for the FY16 IGEM program year.
To learn more about IGEM, visit http://igem.idaho.gov.
###