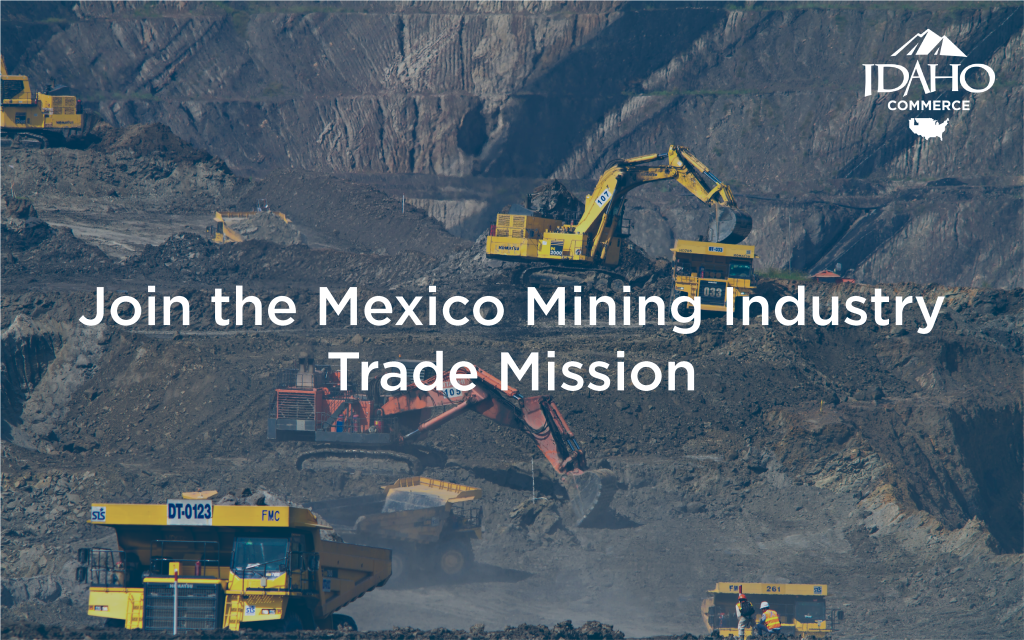 In the last two years, Mexico's mining production has increased by more than 23%. Additionally, the industry itself has grown over 10% annually since 2017.
The Idaho Department of Commerce and the Idaho-Mexico Trade Office, with the support of the US Commercial Service, invite you to participate with us in our Mining Industry Trade Mission to Mexico later this spring.
The mission will take place May 15 – 18, 2023. This event is an opportunity for Idaho businesses seeking to expand or strengthen relationships in the Mexican market.
In-demand sectors include mine exploration, lithium processing, renewable and off-grid energy, intelligent/smart manufacturing, environmental testing and compliance and equipment maintenance including diagnostic services and repairs.
In conjunction with the US Commercial Service, we are offering matchmaking with potential partners and buyers in Mexico via B2B meetings in Mexico City.
This opportunity is limited to four Idaho companies and will be available on a first come first serve basis. The participation fee for the mission is $300, and the participating company representatives will be responsible for their travel to Mexico City for the mission.
For more information or to register for the mission please contact Mitch Ehlke.
The deadline to register is February 15.
Learn more out mining in Mexico by watching the recording of our mining roundtable here.