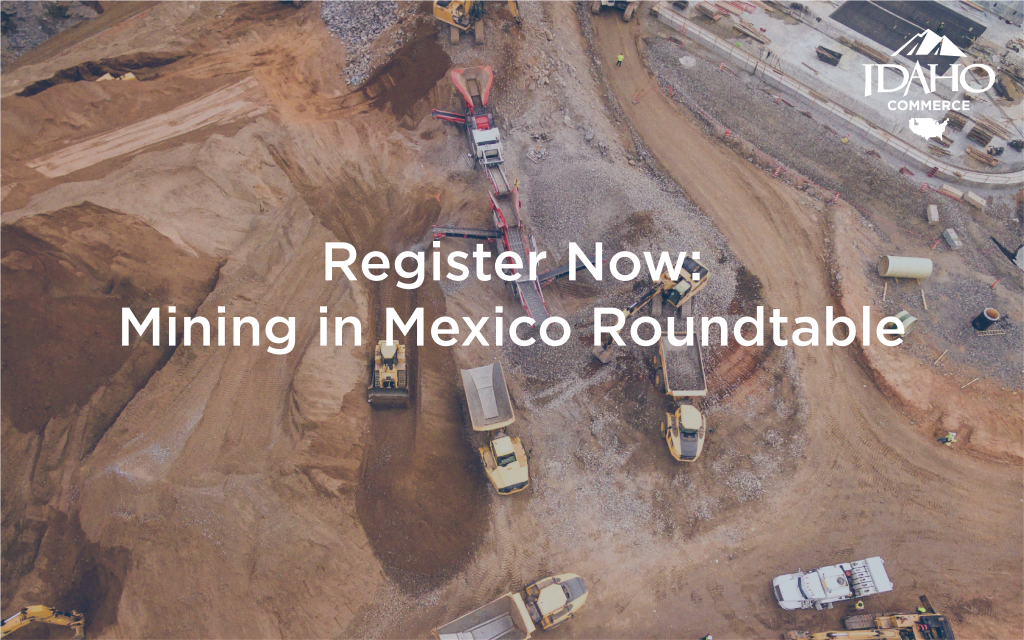 In the last two years, Mexico's mining production has increased by more than 23%. Additionally, the industry itself has grown over 10% annually since 2017.
The Idaho Department of Commerce and the Idaho-Mexico Trade office invite you to participate in our virtual Mining in Mexico Roundtable on Friday, January 27 at 10:00 a.m. MT.
The roundtable will feature Senior Commercial Specialist, Mario Vidaña. Mario has years of experience working in the private sector and specializes in the mining industry.
During this virtual session we will cover the following topics:
Market overview and expectations
Opportunities for US companies
Services and support available to Idaho businesses
Mining Industry Mission to Mexico in May 2023
Register here.
For more information contact Mitch Ehlke at Idaho Commerce.