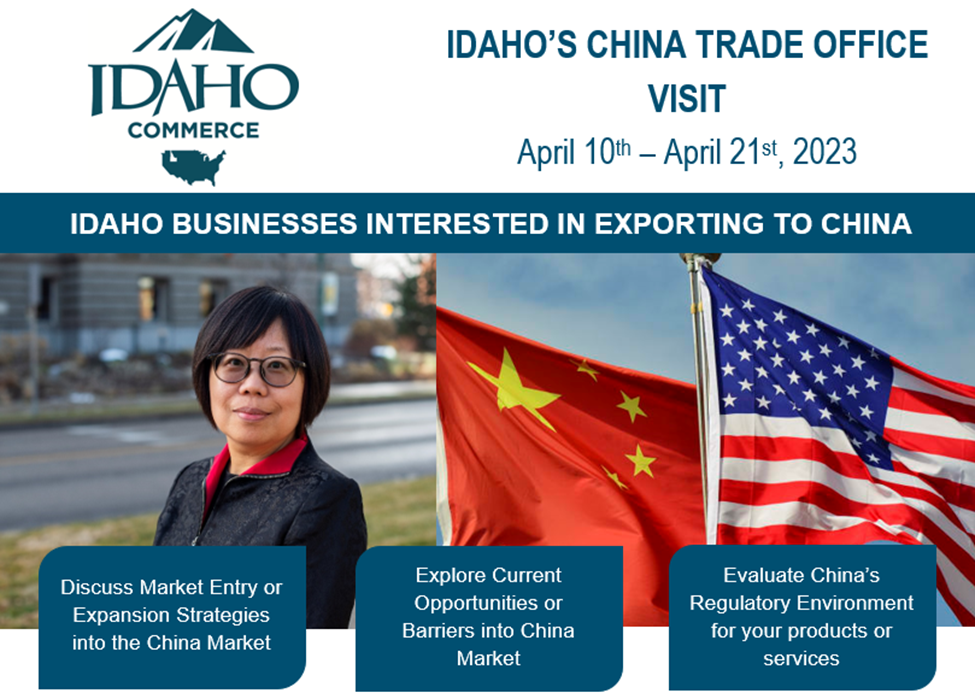 Looking to expand your businesses export opportunities?
Idaho's China Trade Office Manager, Tara Qu will be visiting Idaho April 10 – 21 and scheduling meetings with Idaho businesses during that time.
Idaho's China Trade Office Services include:
Providing and analyzing market information and research
Scheduling overseas appointments
Importing/sourcing information
Promoting Idaho products and services at trade shows
Maintaining relationships with international government agencies
Conducting buyer pre-qualification and due diligence
Interested? Schedule your meeting now by contacting Tina Salisbury at Idaho Commerce.