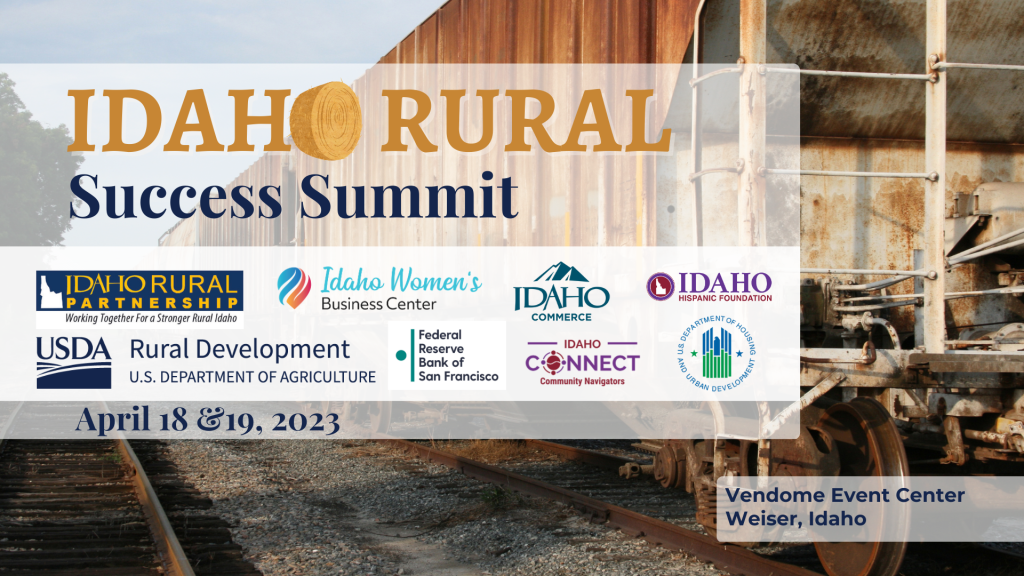 Registration is open now for the next Idaho Rural Success Summit!
The Idaho Rural Success Summit will take place April 18 and 19, 2023 in Weiser, Idaho at the Vendome Event Center.
The event will be co-hosted by the Idaho Women's Business Center and the USDA Rural Development Idaho, in partnership with Idaho Rural Partnership, the Idaho Department of Commerce and the Federal Reserve Bank of San Francisco.
The summit is centered around spotlighting successful examples of rural community development, through lightning-round presentations, engaging panel discussions, keynote speakers and fostering networking opportunities as well as information sharing through a resource fair.
This will be a day-and-a-half-long event. Seating will be limited at the event center, but a virtual option will be available.
Interested in sponsorship opportunities? Learn more here.
Questions? Contact us here.