You can get drinking water anywhere; whether it's in a plastic bottle at the gas station or the tap at your house, but is all water purified equally? DIVINIA Water, an Idaho Falls based company, has led the way as the only renatured water bottled in a glass container to exist, giving people all the benefits of clean hydration.
"We offer exceptionally pure water, which is a rare thing in this day and age, where micro plastics are found in over 90% of bottled water brands," said Kiersten Landers, Co-founder of DIVINIA Water.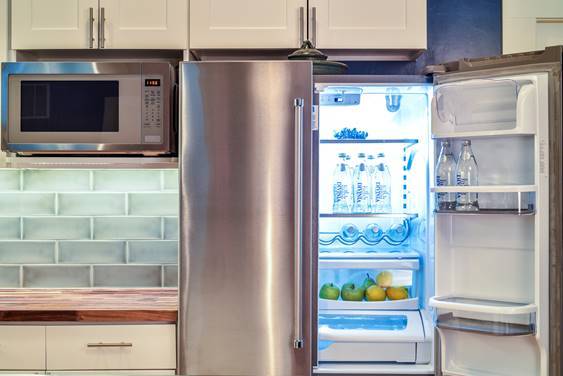 DIVINIA was created by Landers father, Steven Sedlmayr in an effort to give his family the best purified water. Little did he know that the way he was purifying it also changed the molecular energy of the water so that it could enter the cells for more effective hydration. When their friends started drinking the water, they noticed that they felt better, too. This led to years of independent testing and lab research by doctors at universities around the world. Each test found something uniquely functional about the water.
"We take science and research of our product seriously," said Landers. "The water has been studied by 7 different universities around the globe and we are the only brand to be approved for a clinical study on the effects of DIVINIA Water and the improvement of liver and kidney function."
Being a part of the Idaho community has helped DIVINIA grow exponentially with their participation in the Boise Start-up Week's Trail-mix competition, support from local customers and the Idaho Falls City Council.
"Our friends and customers are quick to share and spread the word – whether it be on where to purchase the water or finding attendees for an event we are having," said Landers "Our mayor is easily accessible and we appreciate the attention that is paid to small business from politicians, both local and statewide."
On top of that, they have met investors and advisors who are excited to work with emerging companies that are homegrown Idahoans.
"There is a general feeling of camaraderie that cannot be matched when you attend similar events outside of the state," said Landers
Look for DIVINIA Water in the newest season of Start Up, which is a PBS docs-series available on Amazon Prime that follows the stories of entrepreneurs across the country. You will see their process, high quality standards, rigorous lab research and eco-friendly operations. DIVINIA is a brand that is proud to push the envelope and goes again industry norms.